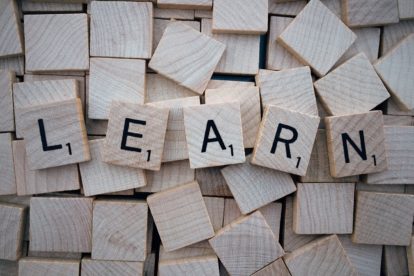 Learning Links
This page is where you'll find links to all sorts of resources to help you with your business and personal journey. We'll be adding content here constantly, so keep checking back to see what's new!
Do you have a resource you'd like to see added or an article to share? Email femalefounders@impactinnovation.com to submit your ideas!
Business: Resources & Buzz
Incubators & Accelerators: Starting Up & Scaling Up

Coming soon: Progressing new ideas can be daunting as a solo founder, or even with a small team. We've rounded up our fav female-founder incubator programs (and accelerator programs, for those of you looking to scale-up, not start-up) for you here.

The knowledge, resources and connections these programs provide can be invaluable – so check the criteria, do the due diligence, and if it's right for you, apply!

Your network is everything – and who knows better the challenges you're going through than your peers? If you're looking to connect with some like-minded female founders, check out our list of entrepreneur networks and start creating some new connections!

Accelerating Growth

Coming soon: Preparing for growth? Whether you're looking at hiring, acquiring customers, finding capital to scale, marketing to increase sales, or commercialising new ideas, we've got you covered!

Our resources will be here to help you accelerate your growth!
Inspiring Female Founders
Yas Grigaliunas
The World's Biggest Garage Sale - Circular economy in action
Mel Townsend
Vanilla Zulu - Creating culinary adventures from Zimbabwe to Brisbane
Kate Middleton
Censeo Engineering - Thriving in a male dominated industry
Cara Brett
Bounce Financial - Millennial financial advisory services
Personal: Motivation, Self Care and More
Motivation

As entrepreneurs, most of the time we're in the flow – but we can all use an extra dose of motivation, especially in challenging times.

Our favourite stories, videos, tips and tricks when you need a little pick-me-up will be coming soon!

Self Care & Mental Health

Did you know that entrepreneurs are 50% more likely to report having a mental health condition? There is a psychological price that comes with entrepreneurship, and we need to make sure that we're managing our health, and building resilience.

We're curating our favourite resources to help you balance life + business now – they'll be coming soon!

Developing Skills

In business, we tend to be a jack-of-all trades, juggling dozens of balls and spinning plates at the same time. Making sure we continue to develop skills, whether it's leadership, managing teams, public speaking, pitching, financial literacy or marketing, and invest in ourselves is critical.

We'll be posting some of our favourite resources here, so stay tuned!
Female Founders Community News
CODING KIDS KICKSTARTER CAMPAIGN

Emily de la Pena, Founder of Coding Kids and an award-winning business owner, is inspiring the next generation of creators, innovators and change makers.

Coding Kids launched their Kickstarter campaign: Game Design Nano Degree for 10-15 year olds.

The Game Design Nano Degree is the world's most engaging and accessible online coding course for 10-15 year olds and educators who have a penchant for video games! By the end of the course, kids will have mastered the Python language enough to enable you to build your own computer games, animations and digital projects.

Read on to learn more about Coding Kids on kickstarter!