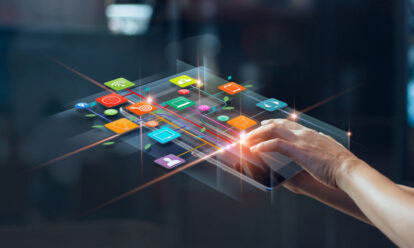 Wondering if your digital literacy, strategy and planning are helping or hindering your business? If so, this Government sponsored program is for you.
This consists of 3 elements which include:
A digital scorecard,
A 4-part webinar series and
30 minutes of tailored, one-on-one mentoring to help you better understand your digital capabilities.
These elements are designed to help you build digital skills and literacy in each of these four categories:
Vision and planning
Operational efficiency
Sales and marketing
Digital capabilities
Completing your digital scorecard will provide insights into your digital capability and literacy. After completing the scorecard, you will be given access to the webinar series will help you learn, or refresh, your knowledge in each of the 4 categories listed above.
To round out this program, and once you have completed the scorecard and the webinars, you will be granted access to 30 minutes of tailored mentoring to focus on areas of improvement or to help discuss digital strategies and approaches.
GET STARTED by completing your digital scorecard available via this link: https://bit.ly/2FYHhDD
Then book in for your mentoring session (details for Mentoring will be made available once the Digital Scorecard has been completed).
Access to the Digital Scorecard and Webinars is on demand so you can take advantage of these options at a time that works for you.
Mentoring is available up until 30 October 2020 and places are limited. Don't delay. Start your digital scorecard now.
This training and support program is delivered by the Queensland Government Department of State Development, Tourism, and Innovation in partnership with Impact Innovation Group.