The Product Accelerator
The 14-week Product Accelerator fast-tracks an organisation's idea or R&D project to a viable product, with a proven framework and practical program that guides and up-skills your team to get outcomes faster.
What's the cost of not participating?
Every month you delay your launch can cost you thousands.
Loss of potential revenue
Ties up your staff with tasks not aligned with their day-to-day job
Loss of momentum and direction
Competitors can get to market before you, stealing the advantage

Develop, validate and deliver new products faster.
The Product Accelerator program provides expert-guided support that unblocks the obstacles you face as you design, develop, test, and deliver your new product. Our experts will help you identify and prioritise the critical steps you need to take, so you can start generating profit from your idea more quickly.
You will gain:
Access to expert commercialisation advice and support to fast-track your concept to market
Tools and processes you can use to streamline reporting and keep your project on track
Skills, data and knowledge about evolving markets and customer expectations, so you can make the best decisions
Expert guidance to help you establish the most profitable path to market
Key Information
Duration: 14 weeks
Mode of Delivery: Online program with a flexible schedule
Who can participate?: Teams consisting of between 1-4 people.
The program is suitable for businesses of all sizes, including individuals and teams from small or medium size businesses (SMEs) with new products they want to launch into the market, and teams from larger organisations with a portfolio of products to commercialise.
This program may also be considered an eligible expenditure for the Australian Government's R&D Tax Incentive program.
A network of support and contacts
When creating new products, you need a range of skills to support development: designers, researchers, project managers, finance analysts, investors and end-users. But this doesn't mean you need to have a big team. Throughout The Product Accelerator program, your commercialisation advisor will connect you with their extensive professional networks so you can access the freelancers and consultants you need to help expertly develop your next ground-breaking idea.

Easy, accurate reporting
As a Product Accelerator participant, you will have access to the Commercialisation Readiness Assessment™ and Commercialisation Navigator™ tools. These tools generate comprehensive progress and performance reports that will satisfy your investors and stakeholders, so you can confidently secure budget or investment for your project.
Develop your skills and knowledge
And if that's not enough, you'll also have access to live and on-demand online learning content delivered by our highly-rated team of innovation and commercialisation experts. Personalised, one-on-one mentoring sessions will provide an opportunity to unpack specific challenges and keep your project on track.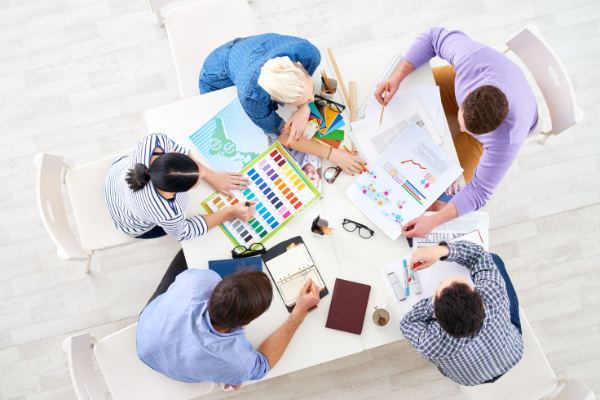 How it works.
Stage One
Upon commencement, each participant completes a Commercialisation Readiness Assessment™ to determine maturity and stage of development of their idea.
You also receive access to an online library of training materials and resources to help bridge any knowledge gaps.
Stage Two
All Product Accelerator participants attend a kick-off workshop, and complete a Commercialisation Navigator™ session with an expert facilitator to define their objectives. A Commercialisation Roadmap provides a prioritised list of next steps to guide the development of the new product.
Stage Three
Fortnightly mentoring sessions provide feedback and the opportunity to unpack any specific challenges you are facing. Monthly goals help keep your project on track, with outcomes linked to your Commercialisation Roadmap.  Additional online training modules provide helpful information and build skills at critical points along your commercialisation journey.
Stage Four
After a three month focused sprint driving your idea through to market readiness, a final Commercialisation Readiness Assessment™ will demonstrate your progress. A final session with your mentor will provide you with a Market Launch Strategy, provide advice around your next steps and referral to any other resources, tools or support that may help boost the market success of your new product.


Applications for The Product Accelerator are now open.
FAQs
Please contact us if you have any questions or would like to know more about The Product Accelerator.