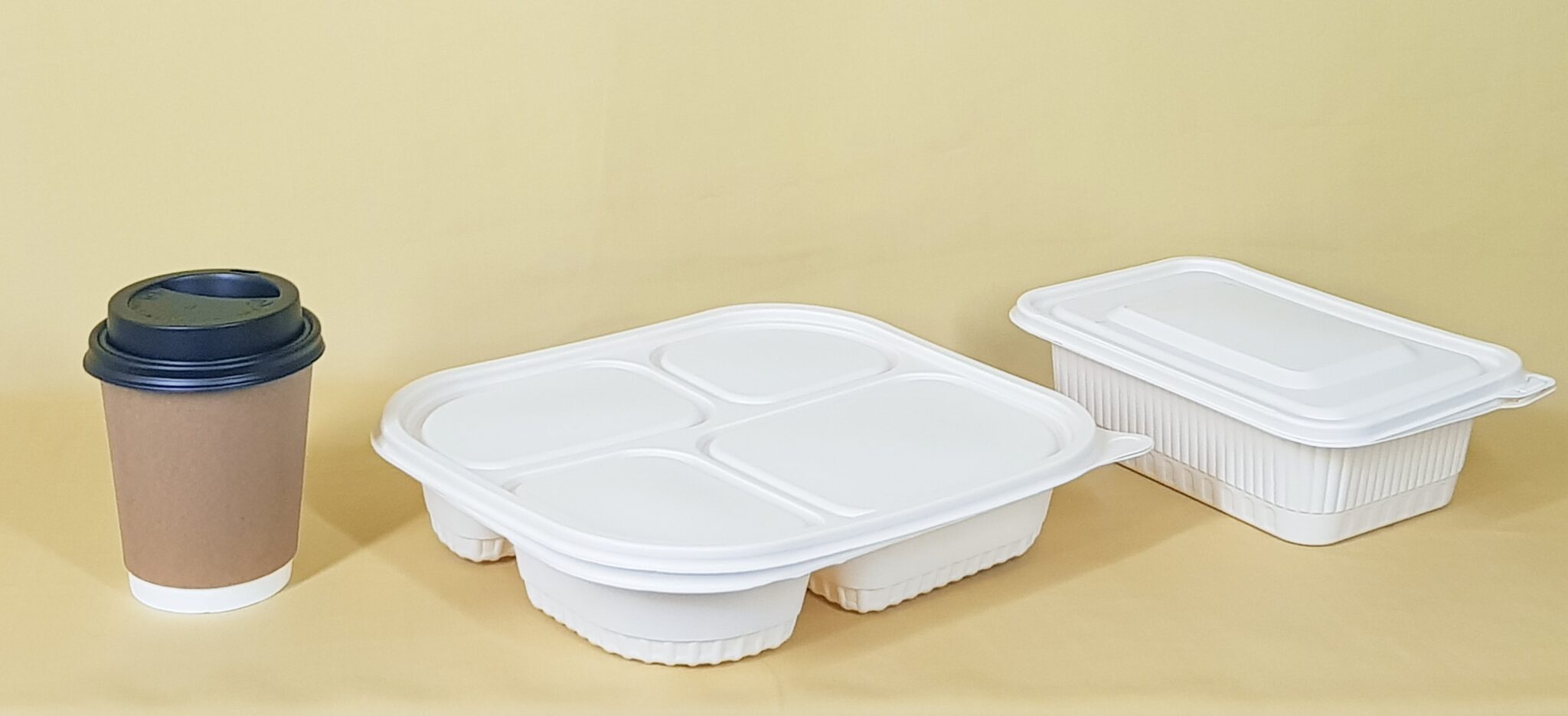 Posted 3 years ago
In a nod to National Nude Food Day, we explored some recent innovations in the field of food packaging.
---
Food packaging is necessary for convenience, to preserve food quality and prevent damage during transport. However, most food packaging we use is plastic. After a short, single use, most ends up in landfill. A significant portion finds its way into waterways and the natural environment, gradually degrading into nano-sized particles that end up in our food chain. If production and use continue along current trends, by 2050 there may be more plastic than fish in the ocean, by weight (1).
In recent years there has been increased pressure on food packaging companies to minimise the environmental footprint of packed food. Fortunately, several companies are developing innovative eco-friendly packaging materials, presenting viable alternatives that compete well with traditional packaging.
Straws and forks made from greenhouse gas
The Californian biotech company Newlight is using microbes to turn methane, a potent greenhouse gas, into new material to make everything from utensils to purses and glasses. For the time being, however, they will focus on a replacement for single-use plastic such as straws and cutlery, since these are products that could have the most impact. Read more here
Edible coffee cups
Air New Zealand trialled edible biscotti coffee cups made by Twiice, a New Zealand based, family-run business. According to the airline, it serves more than eight million cups of coffee a year and wants to reduce the amount of waste sent to landfills. The vanilla-flavoured cups were made from wheat flour, sugar, egg, vanilla essence and a natural vanilla flavour, and can be eaten like a normal biscuit once the passenger has finished their coffee. They were leakproof and stayed crisp for as long as it takes to drink the coffee or longer. Read more here
Advanced recycling options
California-based Biocellection may have developed one of the world's most advanced plastic recycling processes. Waste plastics that are almost universally considered unrecyclable, like polyethylene film, are broken down by the company's Accelerated Thermal Oxidative Decomposition (ATOD) platform. The chemical components of the plastic are then reused to create new compounds essential to the production of other materials and manufacturing processes. The broken-down plastics can even be used to create new biodegradable materials. Read more here
Compostable shrink wrap
Australian independent grocer Drake's Supermarkets partnered with Adelaide-based wholesaler IG Fresh to create a compostable fruit and vegetable wrap that provided a practical alternative to the polyethene plastic wrap frequently used on individually sold fruits and vegetables. The new material is made of a plant-based resin called Mater-Bi and, as well as being 100 per cent industrially compostable, can also be disposed of in residential compost and recycling bins. Read more here
Innovation plays a critical role in improving the environmental sustainability of many industries. Impact Innovation has worked with several food, beverage and agricultural organisations such as Pepsico, Coca-Cola Amatil, Meat and Livestock Australia and AgriFutures Australia to enhance their innovative capacity.
Contact us to find out how we can help your organisation innovate to solve the biggest challenges facing your industry.
---
Nude Food Day is a nationwide initiative developed to encourage kids and parents to eliminate all unnecessary packaging and wrapping that goes into school lunchboxes. Nude Food Day is celebrated any day (or everyday) in October.
(1) World Economic Forum, Ellen MacArthur Foundation and McKinsey Company. The New Plastics Economy: Rethinking the Future of Plastics (2016). doi: 10.1103/Physrevb.74.035409 CrossRef Full Text
Back