About Impact Innovation
Impact Innovation is an award-winning, end-to-end innovation and commercialisation consultancy, helping clients with strategy and design, through to implementation and deployment.
We deliver impact with clients across the Asia-Pacific through design and implementation of innovation and commercialisation programs, business models and strategies that turn ideas and research outcomes into products and services that are sold around the world. We help build internal team capability to identify, collaborate, validate and deploy product, service and process initiatives that deliver value.
Our Team
Our innovation consulting team includes both in-house experts and sector-specialist associates. This allows us to respond promptly to your specific needs and be the single contact point for accessing exactly the skill sets you need, where and when you need them.
Australia-based with global reach, our collective 360+ years of hands-on and diverse experience offers practical expertise and support you can trust.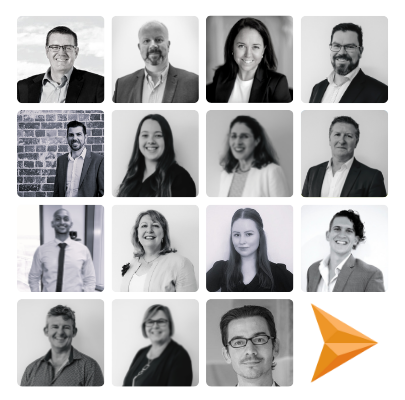 Our Values
Our work is guided by the following values:
    Passion
Deliver each project with focused energy.

Maintain an authentic passion for delivering outstanding measurable results

Value the interdependence of innovative thinking, efficient performance and positive relationships.

Ignite the passion for innovation in others.

Empower our clients to make new things happen
    Action
Focus on the practical and get things done.

Be driven to generate outcomes from ideas.

Deliver what we promise.
    Trust
Our clients trust our intent and approach.

We collaborate with them to effectively manage risk.

Our clients trust our advice and integrity.

We are honest with our clients, ensuring that we deliver authentic value.
    Impact
Create smarter innovation solutions that deliver positive results.

Everything we do is to create value within innovation-driven organisations of the future.

Take the time to find smarter, more efficient and effective solutions.

Empower others to achieve impact through innovation.

Don't just settle for the easy option.

Synergy
We are a collaborative team of specialists.

Diverse capabilities strengthen our team.

Reinvent tomorrow's next best practice.