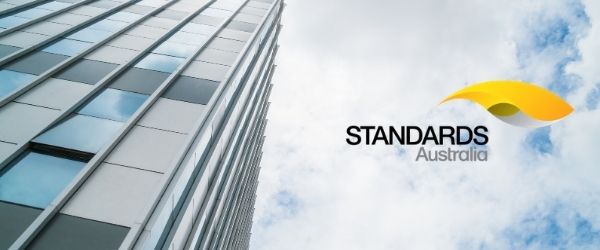 Standards Australia interview with Brian Ruddle
Posted 3 years ago
A conversation with Brian Ruddle, Australian Chair of committee MB-279, Innovation Management. Brian shares his experience working with innovation specialists from 43 other countries to develop international innovation management standards.
Article written by Standards Australia, Australia's leading independent, non-governmental, not-for-profit standards organisation.
Brian Ruddle is the chair of committee MB-279, Innovation Management. He is working with innovation specialists from 43 other countries to develop international innovation management standards. Brian established the Impact Innovation Group in 2006 to help businesses, from start-ups to multinationals, achieve outcomes and impacts sooner by turning ideas into profitable products and services. This includes designing and renovating innovation systems, commercialising new technologies, upskilling in-house teams, and delivering government programs. He now leads a 25-person team with projects across the APAC region.
Standards Australia (SA): How did you get involved in standards development?
Brian Ruddle (BR): I was aware of the innovation management standards work overseas and had provided feedback to the early drafts. I happened to be searching for information on standards for a new product for one of our clients and discovered that the innovation standards were progressing again. I contacted Standards Australia to ask about Australia's involvement and things moved rapidly from there. The Council of Rural Research and Development Corporations nominated me, and I was accepted onto the committee. I had been involved previously in standards alignment with the ASEAN secretariat, so I understood how it helps to drive change within organisations and improve outcomes.
SA: Why are innovation standards important to Australian businesses?
BR: Innovation standards provide clear benchmarks for what companies can achieve with their innovation programs, making it easier to explain the return on investment to boards, senior executives, and other stakeholders. As guidelines, they help individual businesses identify how innovation will support their growth. As international principles, they provide an objective perspective that's removed from the hype often associated with innovation plans and expectations. Essentially what they do is improve communication around innovation and support for it within organisations and with their external stakeholders.
SA: How do the standards your committee (MB-279) develop impact everyday Australians?
BR: The standards bring a number of insights from overseas to Australian innovation managers. This is important as we continue to improve our innovation outcomes in Australia. For businesses, they can align innovation activities with their strategic priorities to drive profitability and growth. They help to frame the various components to focus on, and cover all types of innovation and approaches to it, such as internal open innovation, user-driven technology, design-led, etc.
For consumers, there's a level of reassurance that next generation products and services developed here in Australia have been exposed to robust systematic processes. And for investors, whether they're private or public funders, the de-risking that a structured approach offers is more attractive when they're calculating the potential ROI.
SA: What is the future of standardisation for the innovation sector?
BR: We have several interesting standards in the pipeline, including an SME handbook that is being developed with the United Nations Industrial Development Organisation (UNIDO) and innovation measurement guidelines. The intent behind them is to encourage organisations to share best practices rather than meet compliance regulations. The focus is on helping organisations to align innovation with strategy and seek a return on investment. We see these standards as supporting a shift from ad hoc activities, to managed innovation systems, through to improving existing innovation systems.
---
Article originally published in the Standards Australia November 2020 e-news.
Back