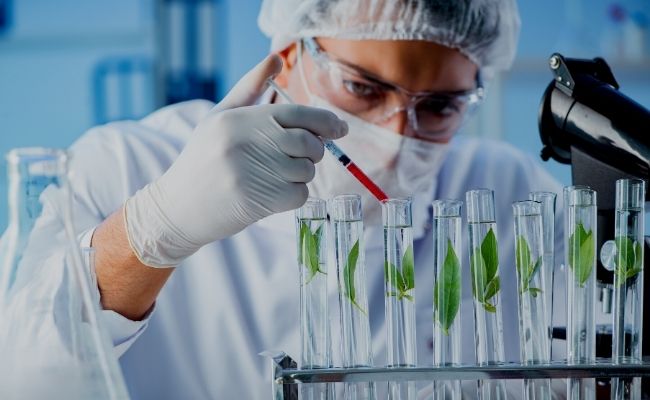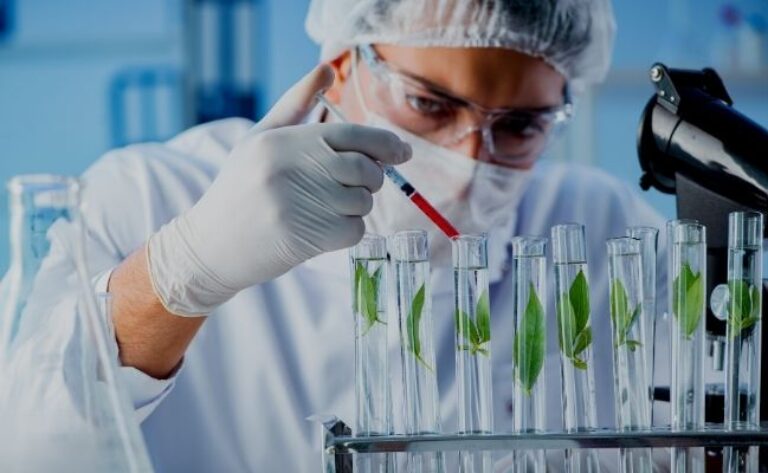 Communicating Queensland's scientific research capability to the world
Posted 2 years ago
Impact Innovation worked with the Office of the Queensland Chief Scientist, the Department of Environment and Science, Trade and Investment Queensland, and State Development to create an interactive tool to engage and inform a global audience about Queensland's research capabilities and opportunities.
7 science-based industry sectors

25 team members from government, universities, other research groups & industry

10 science & innovation representatives

6K downloads in the first 60 days

2,220 page views in 4 months
The Challenge
Throughout Queensland, Australia, research teams and technology developers focus on future industries and finding sustainable ways to benefit from natural resources.
The state's cutting-edge capabilities across more than 300 research centres, institutes, hospitals and innovation precincts make a difference every day, not only to the local Asia Pacific region but also globally.
This capacity for improving life quality, transforming industries and mitigating their environmental impacts is promoted individually by Queensland universities, the state government and other stakeholders for various purposes, such as attracting new business, top talent and international students.
Until recently, for investors, collaborators and entrepreneurs wanting to know more, however, there was no single point of reference for visualising the breadth of opportunities and for planning coordinated trade missions.
The Office of the Queensland Chief Scientist, working with other teams in the Department of Environment and Science, Trade and Investment Queensland and State Development, sought to create an interactive way of engaging and informing a global audience about Queensland's capabilities and opportunities.
Such a tool would demonstrate the strategic connections between science, innovation, business, government and research, especially relating to emerging knowledge-intensive industries.
Bringing together the diverse stakeholders, aligning the project with state-wide strategy, and determining how this innovative communication of Queensland scientific research capability would take shape required a different approach, one that would power the progress from ideation to implementation and impact…especially in a year of pandemic-related restrictions on travel and group gatherings.

The Solution
Impact Innovation's project management and collaboration expertise helped to bridge the silos and accelerate the process. As the external facilitator, Impact Innovation provided the structure, tools and objectivity to establish and maintain the momentum necessary for ensuring the project's goals were achieved.
Elements of the solution included a half-day preparation workshop for the project team and a full-day forum for stakeholders from the emerging industries selected to be involved. These activities were scheduled to be in-person events but the sudden shutdown of such gatherings due to the COVID-19 pandemic restrictions meant they had to be transferred to digital delivery.
Much of the information used in developing the strategic visualisation tool was linked to an existing database, the Queensland Science Capability Directory. The Department of Environment and Science conducted the information technology work underpinning the tool.
The project team were aiming for something that had not been done before, so it was new territory for most of the people involved and, as scientists and data specialists, some felt out of their comfort zone in the realm of marketing and digital communication.
"The client knew what they wanted to achieve and we helped them work out how they could do it," said Impact Innovation's Brian Ruddle, who managed the contract.
"Because of our extensive experience with government and research institution landscapes, we understood the kinds of challenges they faced with managing the process."
Impact Innovation helped them navigate the journey from ideas to implementation, and that continuum of guidance, rather than having to stop and start with different service providers, kept the project on track. A focus on understanding, responding to and accommodating the needs of the project reduced the impact of the lockdown and ensured the pivot to online collaboration happened smoothly.
"The project generated valuable outcomes such as new insights about how Queensland R&D could be aligned and linked better."
The Outcomes
The project deliverables were achieved as planned: an interactive digital tool for exploring the opportunities and connections for scientific research and innovation-driven growth; downloadable flyers on each of the emerging industry sectors with consistent branding and cohesive messaging; and an engaging short video summarising Queensland's extensive science and innovation capabilities.
The Strategic Visualisation Tool went live on 19 December 2020. It attracted 1,700 page views from 626 unique users in its first 60 days. It was also downloaded 6,000 times.
To underpin this new approach to communicating capability, sector leads have made the project more personal and welcoming as the faces of Queensland's burgeoning and booming research-based industries. They have committed to champion their own sectors as part of a concerted, connected, and collaborative state-wide effort to attract interest and investment from around the world.
As well as these outputs, the project generated valuable outcomes such as new insights about how Queensland R&D could be aligned and linked better. Such intel will inform decisions about future investment for maximising impact, including research funding schemes and infrastructure.
With greater strategic representation of Queensland's capability in emerging knowledge-intensive industries, it has become clear that research translation and commercialisation are not limited to traditional science centres like universities.
View the Strategic Visualisation Tool here: www.qld.gov.au/ScienceEmergingIndustries
---
Find out how your innovation initiative could take shape with Impact Innovation's facilitation and program design expertise – click here 
Back