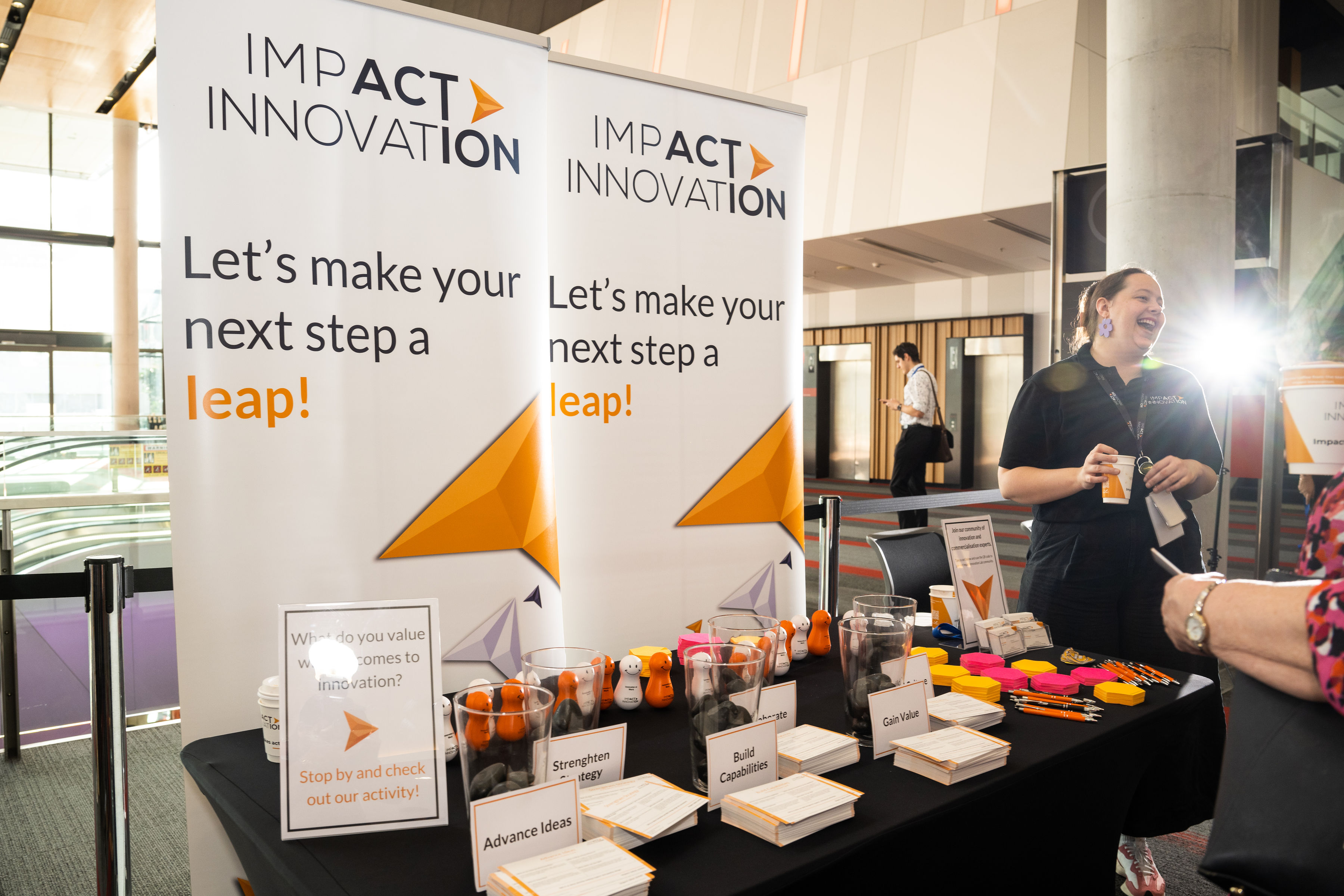 Impact Innovation makes a BiiG impact!
Posted 8 months ago
Last week, Impact Innovation was proud to sponsor the 2023 BiiG Innovation for Impact Festival in Brisbane.
The Business Improvement and Innovation in Government (BiiG) Network put on an amazing opportunity for the public sector to learn, share and engage in innovation and impact.
The Impact Innovation team was there with a barista coffee cart, ready to meet hundreds of festival-goers. We challenged them to vote for the top three actions they need to take to gain more impact from their innovation activities by placing rocks in one of six vessels. The six vessels represented these actions:
Advance ideas
Strengthen strategy
Build capacity
Collaborate
Gain value
Build Culture
And the winner is….
The 3 C's were the big winners on the day – Culture, Collaboration and Capacity.
Build Culture came in a clear winner. There was much debate around the 'chicken and egg' of building culture. Some believe you need to build innovation culture before anything else, while others believe culture is built through action and generating value (that is, getting some runs on the board).
Coming in second was Collaboration. There was much discussion around the importance of collaboration within and across departments. Partnerships and collaboration are key to extending capabilities and maximising resources so this one gets our big tick of approval!
A close third was Building Capacity. The need for innovation training and skills was loud and clear. This need was coming from innovation managers, people and culture team members and frontline workers alike.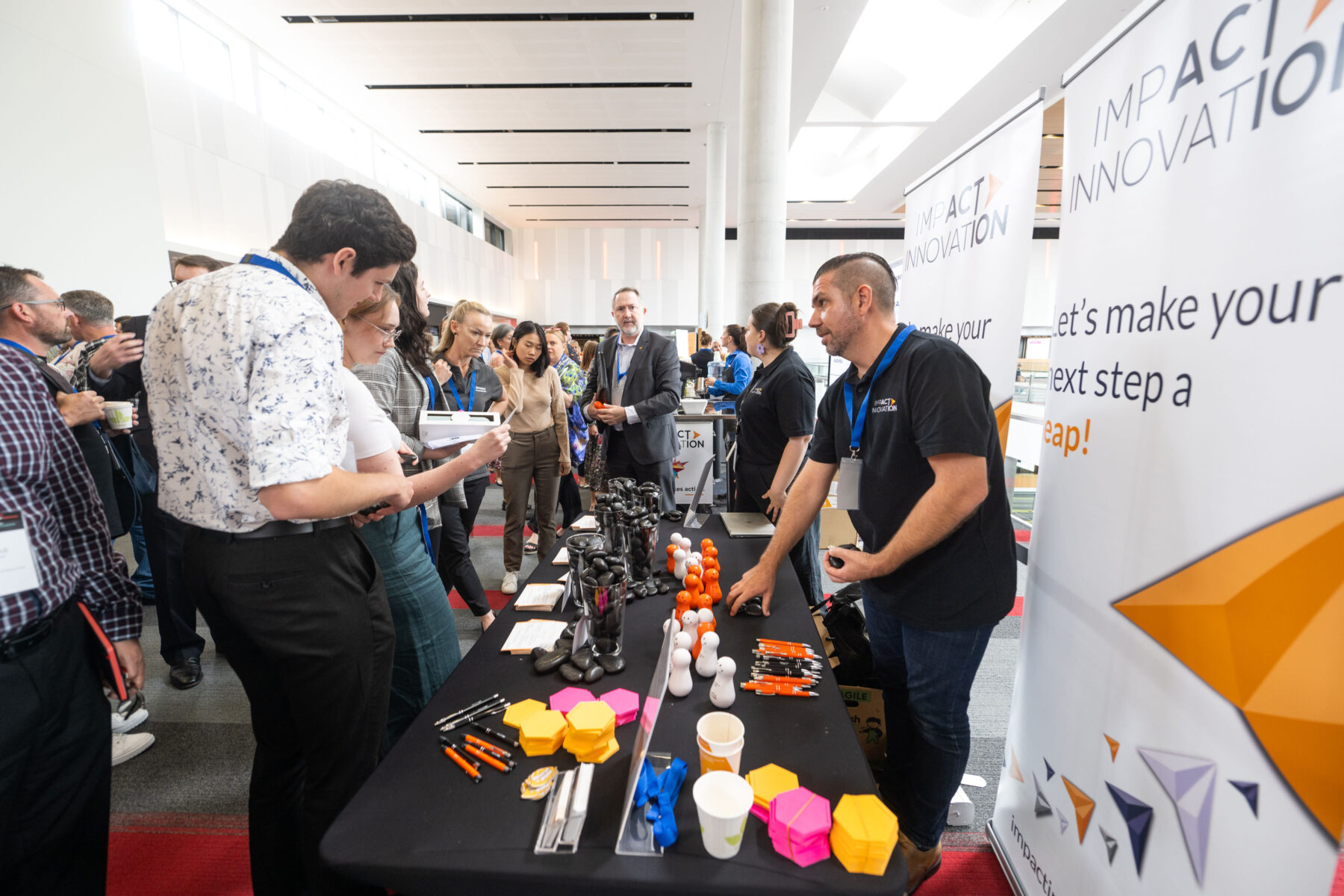 The other three:
Strengthening strategy, advancing ideas and gaining value were not the top choices although they did provide some good banter. Here are our thoughts:
To gain value, organisations need to first define what value looks like and set-up metrics for tracking value over time. Innovation Value comes in many forms – revenue, cost-savings, customer satisfaction or employee engagement are a few examples. Defining value and achieving it provides a huge boost to culture.
To strengthen innovation strategy, it must align to overall organisational strategy. Strategy needs to speak to the whole innovation system. This includes the context of the organisation when it comes to innovation, desired culture, partnerships, team capabilities, investment, evaluation of key metrics and, you guessed it, the value you are seeking to achieve.
Lastly, let's talk ideas. We were consistently told at the BiiG Festival that there is never any shortage of ideas – but there is a shortage of ideas advancing through the pipeline to generate value. This is most often due to a lack of a decision-making framework or a lack of understanding around what value looks like. Sadly, it's a common culture-killer and something many organisations need to improve.
Key takeaways:
Innovation in the public sector is vitally important and there is some great work being done. In terms of generating more impact from innovation, Impact Innovation strongly recommends the following:
Define what value looks like – what's the end game?
Develop a decision-making framework that helps idea submitters and decision-makers to navigate uncertainty, advance ideas or very quickly kill them off to free up resources.
Invest in your people – build their capabilities through training, accreditation and workshops.
Drop us a line if you would like to discuss all things innovation value, decision-making, strategy, training, partnerships or culture.
Back