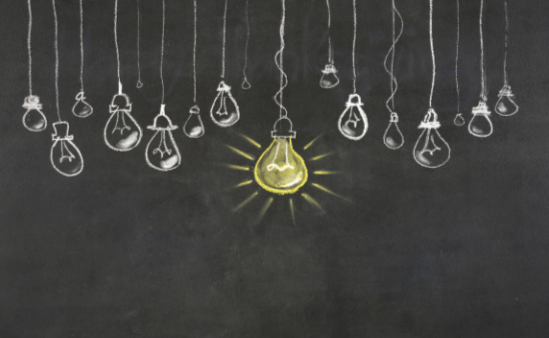 Posted 1 year ago
Barriers to Innovation
What's holding you back? What are your barriers to innovation?
Putting ideas into action is sometimes easier said than done. Many traditional management techniques unintentionally discourage innovation. For innovation managers, navigating this can make an already tough job even more difficult.
Here's our pick of just some of many common barriers for putting your best ideas into action as we see and hear them from clients at Impact Innovation:
1. An engine room at half speed
If it feels like you are sailing the ship at full throttle with the anchor down, there may be an issue in the engine room. The innovation engine room consists of the core process you use to take an idea or opportunity through to market.
A first-class process is vital to enable the innovation team to organise, prioritise, authorise and resource innovation efforts. From a broader organisational perspective, it's vital for team members across an organisation to know what to do with an opportunity or idea when it presents itself. If the process is too loose, your people won't know what to do with an idea. If it's too rigid or onerous, you will scare them away.
If you aren't capturing ideas, or ideas aren't progressing through the pipeline, you may need to take a look under the hood. Ask yourself:
Is your innovation process known? Does it make sense to team members across the organisation?
Are you taking a non-linear approach? Is the team empowered to navigate the process to fit the project rather than forcing the project fit into a rigid, linear process?
Is the process well supported? Does the team have open access to the tools, resources and guides they need?
2. The wrong stage gate process (or no stage gate process!)
Speaking of the engine room, nothing fuels the engine like an exceptional stage gate process. Far too often, we see stage gate processes that are ill-defined, mismatched or simply non-existent. A stage gate process is a decision-making framework that sits across your innovation process. The concept is simple – you need a list of deliverables for each stage, a criteria or checklist to assess them, and a decision to go, kill, hold or recycle.
The deliverables need to include all of the key information needed for the decision makers to make the right decision. Ideally, there will be a standard checklist in place for each stage. The criteria needs to align with the deliverables. You may need different rating scales and scorecards for each stage. Decisions need to be made by the right people for each stage and should be based on readiness checks, business alignment and the ability for your organisation to implement the next stage of the process.
Poor stage gate processes leave ideas stuck, hanging, lapsing in time. Well designed stage gates will deliver a massive change to your innovation pipeline. It's never too late to implement a stage gate system and you can never evaluate your existing one frequently enough.
3. Lack of people power 
Innovation managers are often super-human, but they don't necessarily have all the superpowers needed to advance innovation outcomes single-handedly.  
Innovation managers need a network of support to put ideas into action through the discovery, development and delivery stages. From research and insights, legal, marketing, business development and commercialisation managers through to people and culture, innovation champions and senior leadership. 
With your support network comes an abundance of insights, perspectives, competencies and supercharged collaboration. The beauty of a system approach to innovation is how much people power is harnessed to generate value. You can't generate value from innovation without people at the centre but too often there is a scarcity mindset to resourcing, a lack of collaboration or a fear of letting go of ideas.  
Organisations need to regularly map their innovation 'people system' and build their collective capacity to generate innovation value.  
4. Isolation 
One of the biggest barriers (or perhaps killers) is innovation that sits in isolation! 
Rather than a system approach that brings together all the interrelated and interconnected parts, innovation that sits in isolation can be doomed to fail.  
When innovation sits off to the side, even the best ideas fail to advance. We've all been there – after months of development, a great idea is ready to launch and suddenly it hits the great big wall of resistance. Internally, there are previously unheard views around risk and governance. There are concerns from marketing and finance. People and culture are worried about resourcing and capabilities. Senior leaders and the board are getting nervous. You are now competing to be a priority. 
Externally, there are regulatory frameworks that weren't picked up, new customer insights and trends on the horizon that didn't existing when this process started. 
The best remedy to innovation in isolation is a system approach that enables an organisation to pull together to support it. Impact Innovation specialises in innovation management system design – taking a whole of organisation approach to super-charge innovation. It's a truly transformational process of discovery, analysis, benchmarking and action.   
5. Get off the stage
Running an organisation is complex with competing priorities, unexpected challenges and the need to keep things going in an ever-changing world.
The problem is that these operational priorities often bypass the commitment to innovation. What starts as a priority for the organisation often fades as the innovation team are told that there are more important priorities. The innovation team are effectively asked to 'get off the stage'.
Too often, a well-defined, unified commitment to innovation is missing. It's then far too easy to dismiss opportunities, shelve initiatives, pull resources, and keep the focus on the familiar at the expense of things we actually all want – greater impact, results for shareholders, new revenue streams, a bigger share of the market etc.
A commitment to innovation needs to be upheld at all levels. This isn't just something that sits with senior leadership – it should be embraced top-down and bottom-up. It is also more than just innovation culture.
If your innovation program is stepping on and off centre stage within your organisation, it's time to take action by first assessing your responsibility to be innovative, and then by defining your organisation's commitment to innovation in the long-term. Let us know if we can help.
Find out more from the recording of the Impact Innovation Lab

event where 

barriers to innovation were discussed with special guests St

ewart Bird

– Principal, Innovation at Aurecon and

Dr Tracy Stanley and Impact Innovation Group Managing Partner Brian Ruddle. 

 
About Impact Innovation
Impact Innovation is an end-to-end innovation and commercialisation consultancy, helping clients with strategy and design through to implementation and deployment.
For more than 15 years, Impact Innovation has helped innovation and commercialisation managers, teams and organisations achieve a higher standard in innovation and commercial practice to generate value. We do this by leveraging our deep knowledge, experience and connections in innovation and commercialisation across all industries and sectors throughout the APAC region.
We understand what drives the innovation ecosystem, from research providers, startup companies, government programs and corporate innovation systems.
We bring an external voice to challenge and stretch thinking, world-class expertise to push through barriers and best practice tools to drive progress.
Because your best ideas deserve the best course of action.
Back