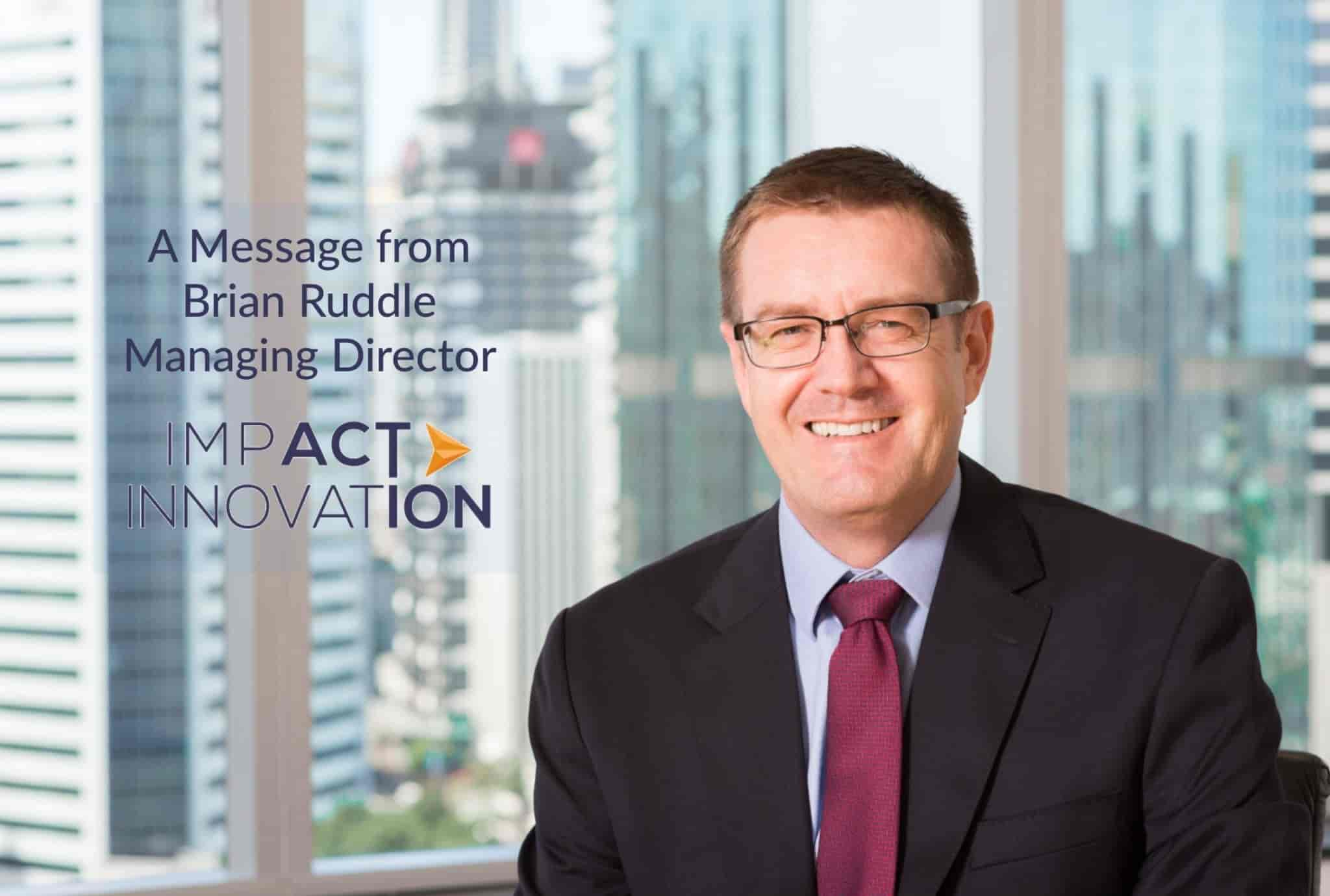 Responding to the new 'business as usual'
Posted 4 years ago
Our team, no doubt like yours, is adopting the experts' advice for reducing the spread of COVID19.
We've activated our business continuity plan, which involves our people working from home and is an extension of how we usually operate as staff and associates connect with clients across Australia and the APAC region via a range of online platforms as well as in-person.
These are unchartered waters for many companies, regardless of their size, creating unprecedented demand for new solutions to business and life. That's why we are experiencing an increased demand for our services.
For example, business teams can still connect and share ideas through our innovation management platform (Brightidea) to help unlock the power of creative problem-solving among their people and stakeholders to address the issues emerging from this evolving global challenge. It's one way many of our clients are keeping their people engaged and productive, wherever they are located.
We have also modified our service delivery for the free Female Founders Impact and Innovate Queensland programs (including My Innovation Advisor), so that your plans to take part in these learning activities can proceed.
This means that over the coming months we will be offering webinars, online workshops and mentoring sessions by phone that focus on the value of innovation and the development of viable ideas in these uncertain times, plus practical suggestions to help you adapt and hopefully thrive in these changed economic and social circumstances.
This is our new 'business as usual' for now and we want to stay connected with you.
Remember, you can still contact us by calling +61 1300 299 505 or sending an email to info@impactinnovation.com if you don't have the direct details for our team members.
Back