Female Founders Impact Program
The Female Founders Impact Program was designed to assist Queensland women at different stages of the entrepreneurial lifecycle, through networking events, educational webinars, professional development workshops and one-on-one business mentoring.
The Female Founders Impact Program has now concluded. If you're a Female Founder looking for support or resources, please visit Advance Queensland's website.
We know Queensland has an incredible tribe of female founders – and we're excited to highlight and boost these women through the Queensland Government's Female Founders Impact Program.
Our goal is to increase the participation rates and business skills of women and girls in Queensland, and support female founders to grow and scale their business. We do this by:
Offering free workshops, events, and webinars that help you build critical business skills and knowledge
Providing free mentoring services delivered by experienced business advisors
Celebrating female founders, and raising their profile by sharing their success stories
Facilitating access to other resources, programs and services designed to support business growth
Building and connecting a supportive, statewide community of female business owners and entrepreneurs

Programs
Join us at our next workshop or webinar to hear from Queensland Female Founders and industry experts

Learn about some of the female founders in our community, and browse through our learning links to find other helpful resources.

Female Founders Start-up Mentoring

Are you a first-time founder? Want some tailored support to help you establish and grow your business?

Female Founders Start-up Mentoring

Female Founders Growth and Scale Mentoring

Do you have an established business and want professional advice to help you achieve consistent, sustainable growth? Fast-track your scale-up ambitions with expert business mentoring and advice.

Female Founders Growth and Scale Mentoring
Events, Workshops and Webinars
Our workshops and webinars feature industry experts who share their knowledge, experience and insights to help you gain the practical skills you need to grow your business in Queensland We cover topics such as
Marketing, e-commerce, data and analytics
Legal considerations and intellectual property
Securing grants, funding, or investment
Business growth strategies
Business model innovation
All workshops and webinars are free.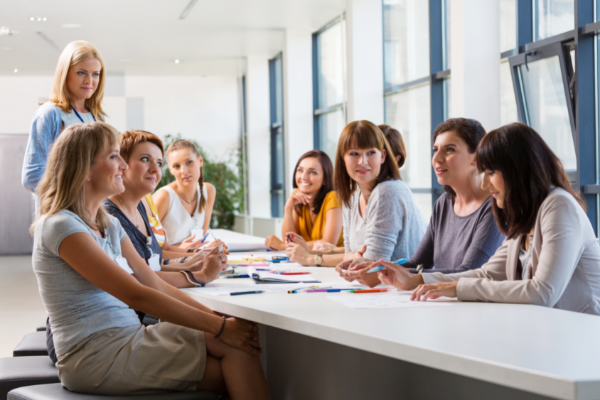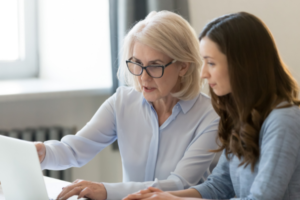 Female Founders Growth and Scale Mentoring
The Female Founders Growth and Scale Mentoring program is designed to connect you with skilled business mentors to help you on your journey to grow and scale.
If you're accepted into the program, your mentor will work with you over three, one-hour sessions. You might work with them to develop your business model or strategy, solve a particular challenge or issue, investigate export or expansion opportunities or help you develop networks and connections. Our mentors are experienced business experts, who understand the unique challenges faced by high-growth businesses – many of them have successful businesses themselves.
Female Founders Start-up Mentoring
The Female Founders Start-up Mentoring program is designed to provide early-stage businesses and entrepreneurs with personalised support through three, one-hour consultations with a mentor. You will receive a tailored program of professional development to set you up for success, including next steps you can take to improve your skills, grow your professional networks or explore new opportunities for your business.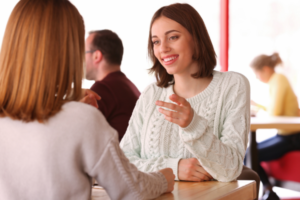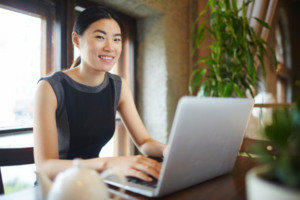 Learning Links
Learn more about some of the inspirational female founders in our community, and browse through our learning links to find other helpful resources offered by local councils, incubators, hubs, and government departments that may help you along your business growth journey.
How it all began.
The program was developed in response to the 2017 StartupAUS Crossroads report which found that only 4% of startups have an all-female founding team and as few as 15% have at least one female founder. On International Women's Day 2019, Queensland Minister Kate Jones announced that Impact Innovation Group will commence the development of the Advance Queensland Female Founders Impact Program as the Queensland Government placed gender equity as a priority issue.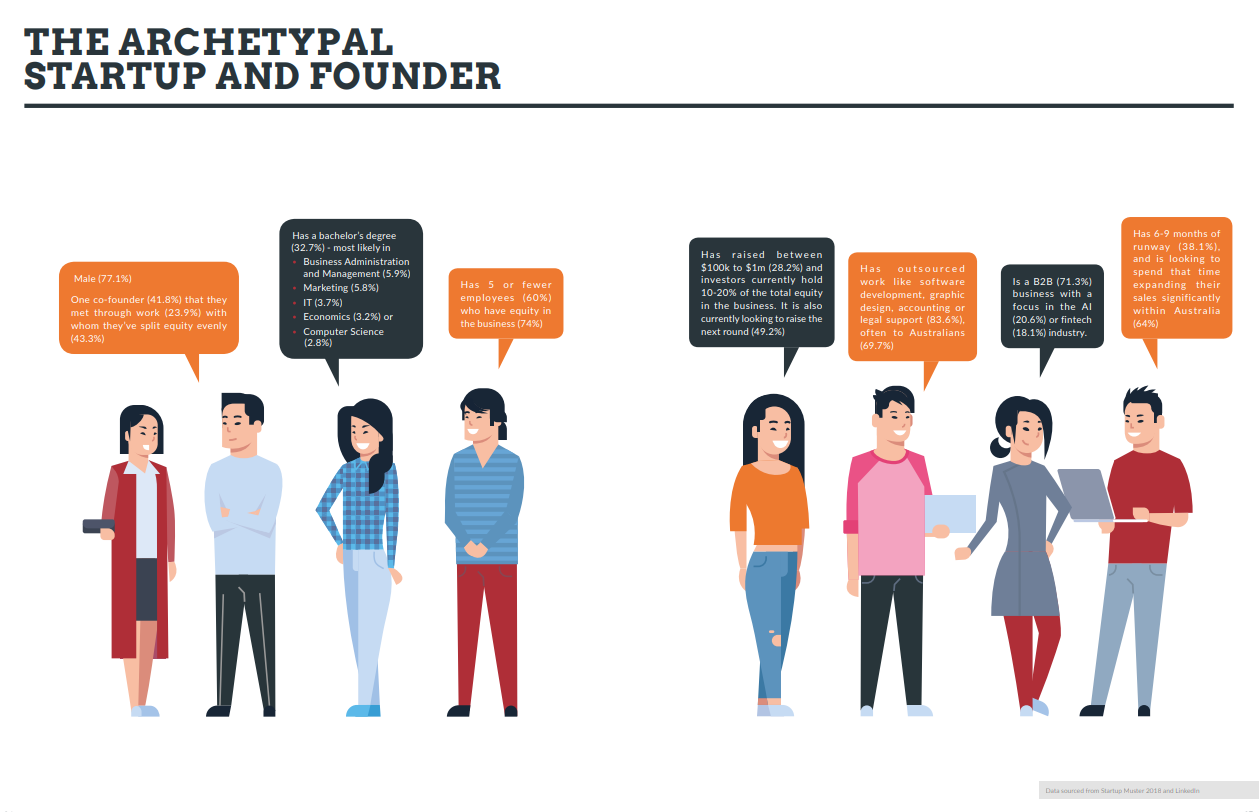 Having women in leadership positions ensures that our perspectives are heard at senior, decision-making levels and increases opportunities for women to contribute to civic, business and community life. Organisations with gender-balanced leadership show better financial performance, access the widest talent and skill pool available to them, and are more responsive to clients and broader stakeholders. Yet women in Queensland are underrepresented in decision-making and leadership roles. Many factors contribute to the 'glass ceiling' phenomenon, such as unconscious bias in recruitment and selection processes, lack of flexible working arrangements, stereotyping of gender roles, lack of female role models and childcare cost and availability. Achieving gender equality requires strong government and community leadership and commitment.
It is vital that we use this opportunity to improve the lives of all women and girls in Queensland by supporting them to fully participate in the economic, social and cultural opportunities our community has to offer. Founders are constantly providing feedback to help shape the program to ensure Queensland maximises the number of inspirational women involved in our community. We value your input and look forward to sharing your stories and providing news to our vibrant community so please let us know what you're up too and keep checking back for updates!