Female Founders Impact Program
The Female Founders Impact Program is designed to assist Queensland women at different stages of the entrepreneurial lifecycle, through networking events, educational webinars, professional development workshops and one-on-one business mentoring.
We know Queensland has an incredible tribe of female founders within our communities – and we're excited to highlight and boost these women through the Queensland Government's Female Founders Impact Program.
Our goal is to increase the participation rates and business skills of women and girls in Queensland, along with providing support to female founders who are:
starting out or have a good business idea/concept but need to work on their business skills and capability
looking for mentors
wanting to attend networking events
getting ready to establish an advisory board
seeking connection with a community of female founders

Programs
Join us at our next networking event or webinar to hear from Queensland Female Founders and industry experts

Click the link below to view our events or webinars calendar and register!

Not sure where to get started, or on the journey and need more information? Have a browse through our learning links for all things educational and motivational!

Do you have a great article or a story to share? Email your ideas to
femalefounders
@impactinnovation.com!

Need a bit of one-on-one time with someone to help chart a personalised course of action?

Click the button below to apply for our Personalised Pathways program – great for anyone in the early stages of their business journey.

Do you have a specific business problem you need help tackling, or are you looking for general advice on business growth and development?

Click the button below to apply for our Mentor Match program. If successful, you'll be matched with a business expert to get one-on-one advisory support.
How it all began.
The program was developed in response to the 2017 StartupAUS Crossroads report which found that only 4% of startups have an all-female founding team and as few as 15% have at least one female founder. On International Women's Day 2019, Queensland Minister Kate Jones announced that Impact Innovation Group will commence the development of the Advance Queensland Female Founders Impact Program as the Queensland Government placed gender equity as a priority issue.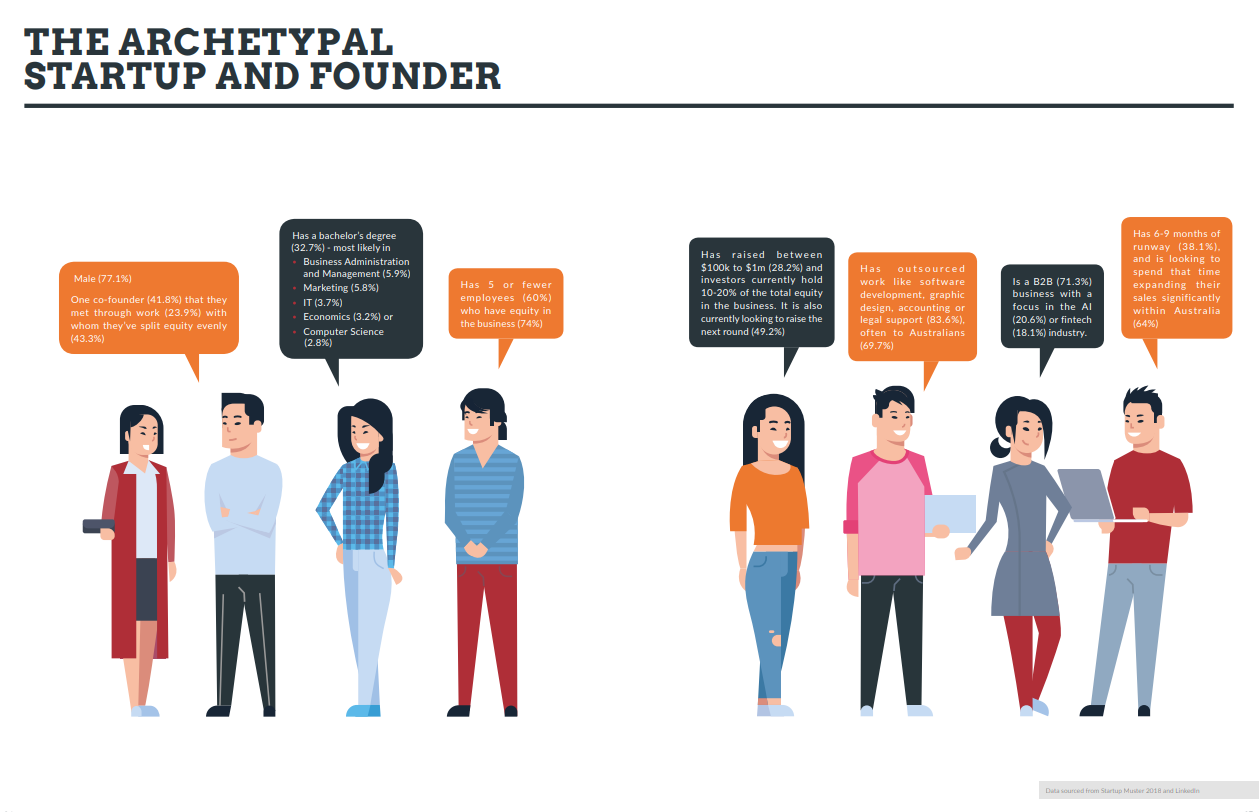 Having women in leadership positions ensures that our perspectives are heard at senior, decision-making levels and increases opportunities for women to contribute to civic, business and community life. Organisations with gender-balanced leadership show better financial performance, access the widest talent and skill pool available to them, and are more responsive to clients and broader stakeholders. Yet women in Queensland are underrepresented in decision-making and leadership roles. Many factors contribute to the 'glass ceiling' phenomenon, such as unconscious bias in recruitment and selection processes, lack of flexible working arrangements, stereotyping of gender roles, lack of female role models and childcare cost and availability. Achieving gender equality requires strong government and community leadership and commitment.
It is vital that we use this opportunity to improve the lives of all women and girls in Queensland by supporting them to fully participate in the economic, social and cultural opportunities our community has to offer. Founders are constantly providing feedback to help shape the program to ensure Queensland maximises the number of inspirational women involved in our community. We value your input and look forward to sharing your stories and providing news to our vibrant community so please let us know what you're up too and keep checking back for updates!
Subscribe to get all the latest Female Founder news!
Want to stay on top of all the latest Female Founders Impact Program information? Subscribe to get the latest info on upcoming events, program updates, and what's happening in the world of female founders in Queensland.