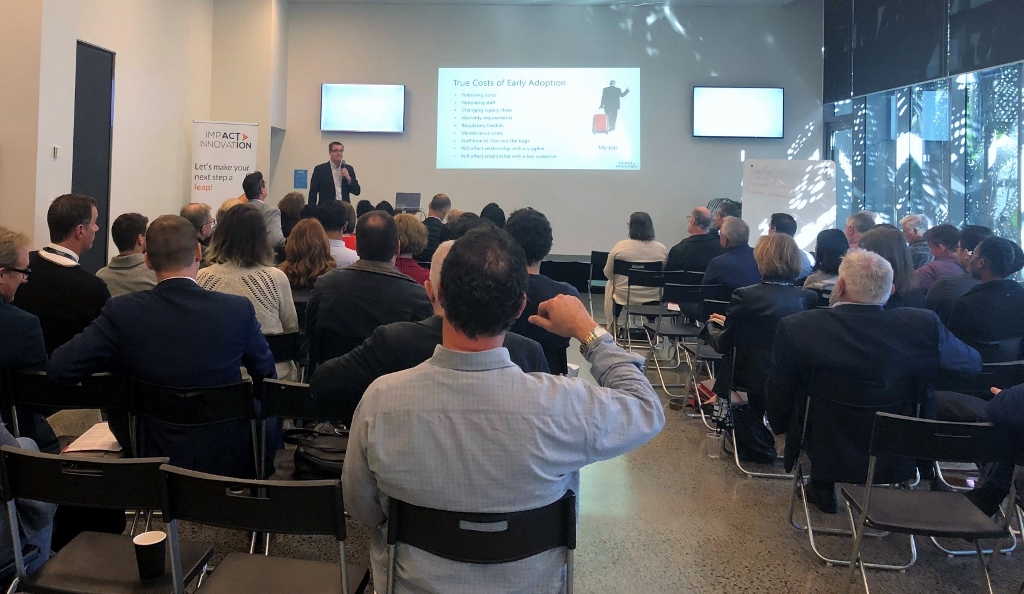 Mapping a smarter path to market
Posted 4 years ago
A new tool for mapping the complexity of commercialisation that shows where a business can go off track resonated with innovation managers and high growth enterprise owners at this month's EXPRESSWAY meeting in Brisbane.
Presenting the tool in his keynote address, Impact Innovation Group managing director, Brian Ruddle, said it offers a new way of thinking about commercialisation and how to reduce the associated time and cost.
"Our Commercialisation Complexity Map zeroes in on identifying the right problem, finding the right people to collect customer insights, what value propositions look like from an early adopter perspective, and the key elements of an effective proof of concept project," Ruddle said.
"Innovation managers and product developers often wait too long to get expert advice and burn a lot of resources figuring out the long way to market. We use this tool to help our clients navigate the complexity so they can work out the best ways to direct their time and money at the different stages."
To learn more about the Commercialisation Complexity Map, register for this webinar on 31 July, contact Impact Innovation on 07 3041 1128, or send an email to info@impactinnovation.com.
The EXPRESSWAY network is facilitated collaboratively by the Queensland Government through TAFE QLD, the Australian Government through Regional Development Australia QLD, and Industry through the Microsoft Innovation Centre QLD (Microsoft's a NFP digital business incubator).
Back