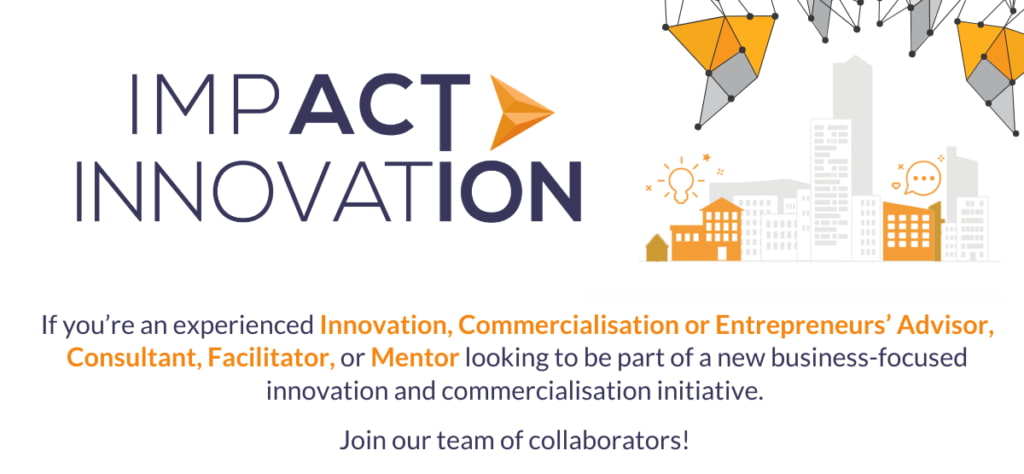 New Opportunities to Work with Impact Innovation
Posted 4 years ago
Do you want to grow an effective Australian innovation ecosystem?
With our focus on developing and sustaining a strong and vibrant national innovation ecosystem, Impact Innovation is now inviting more like-minded, experienced and qualified advisors across Australia to join our team.
Collaboration is something we value highly at Impact Innovation, and we also believe in tailoring services to meet the needs of each client, which is why we are currently inviting Expressions of Interest from colleagues who share our vision and enjoy the flexibility of contract project work.
We believe that we can enhance a connected and industry-engaged innovation and commercialisation support system that is focused on commercial and social returns with well-directed government support.
Building on what we have achieved as a recurring Queensland Government delivery partner, would you like to join us in our bid to become a delivery partner for AusIndustry's Entrepreneurs' Programme from 2020?
Over the past 13 years, we've developed a range of successful tools and approaches that will offer this Programme fresh ways to inspire and support innovation and commercialisation. Here's a two-minute video summary of some recent activities.
If you're interested in being part of our bid (or explore working with Impact Innovation in more detail), let us know by completing the EOI.
Back