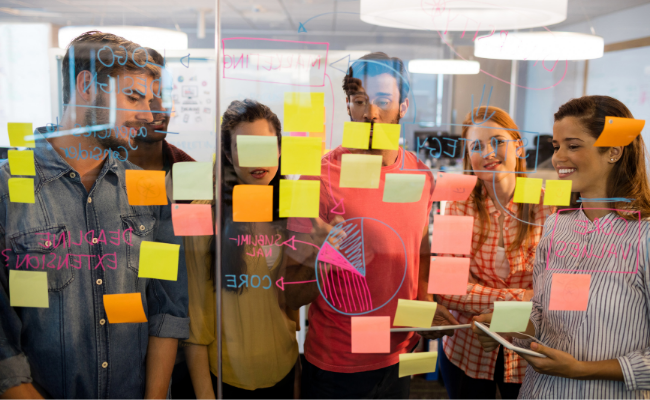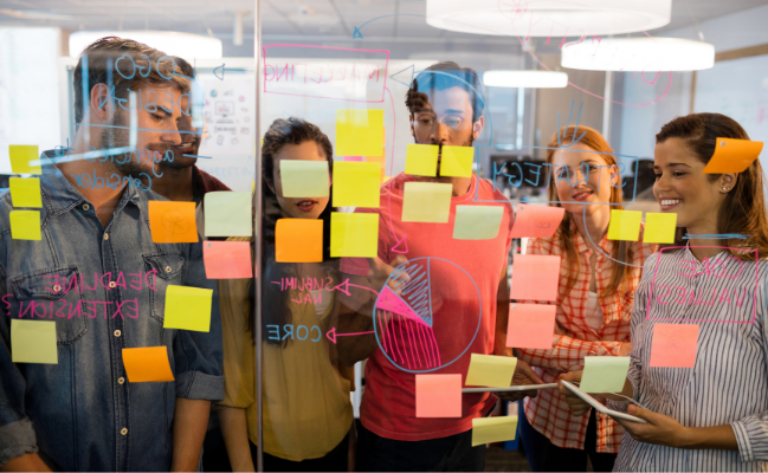 Supporting innovation-led growth with practical training for SMEs
Posted 2 years ago
Impact Innovation worked with the Queensland Government to design and deliver Innovate Queensland – a comprehensive program of workshops, webinars, and mentoring to boost the state's capacity for innovation-led growth.
10,000+ participants

250 training events

12 regions across Queensland

97% satisfaction rating
The Challenge
In 2015, the Queensland Government sought a new approach to boosting the state's capacity for innovation-led growth, particularly by small to medium enterprises (SMEs).
It had just launched the $755 million Advance Queensland initiative and needed to deliver supportive programs and activities that would drive innovation, build on natural advantages, and help raise the state's profile as an attractive investment destination.
Building capacity and capability for innovation and commercialisation was seen as critical for meeting these objectives. Engaging small businesses to view innovation-led growth as achievable and not just the realm of big corporations was a particular challenge. Encouraging collaboration to collectively address industry or regional issues was also imperative.
The Solution
Proposing the Innovate Queensland program, Impact Innovation Group was the successful candidate in a highly competitive tendering process. The $3.25 million contract funded practical, live and interactive events which were offered to Queensland businesses for free.
Innovate Queensland was designed for SMEs (including startups) to develop the skills, knowledge and networks required to commercialise new products and services. This included learning about winning business strategies and growing their ventures into job-creating contributors of economic and social benefits.
For the first two years, Innovate Queensland's statewide activities focused on mind-set as well as skill-set development to sustain collaborative innovation and achieve outcomes for business.
A rolling schedule of workshops, webinars and structured networking events offered a choice of channels for diverse and dispersed parties who would otherwise be unlikely to connect, to identify opportunities for productive partnerships.
Smaller enterprises welcomed these activities not only because they were free, but also because their format and content acknowledged the particular challenges of owner-operated businesses with minimal time for professional development.
"As a first-time founder, the support has been amazing, coming from a small general practice in Inala to what is now a successful and rapidly growing software company. My recommendation to any soon-to-be-founders or current founders, is participate and learn as much as possible from the Innovate Queensland experience," said co-founder and CEO of Cubiko, Chris Smeed.
Sandra Ebbott, founder of the award-winning Mizzie the Kangaroo company, said the workshop she attended enabled her to understand her options, discuss their pros and cons, and appreciate investor expectations.
"When you start the process, it's very much an information gathering time, and this was a perfect way to not only 'read' about it, but to get it explained and to be able to ask questions," Sandra said.
In 2017, Impact Innovation added to these group activities the My Innovation Advisor service: a one-hour free consultation with a commercialisation expert to help managers of innovative businesses assess and develop their businesses' innovation-driven growth strategies.
The smart design and smooth delivery of Innovate Queensland encouraged the Queensland Government to extended the program's contract from three to six years.
In 2019, the Advancing Champion Enterprises (ACE) program was introduced for serial participants in Innovate Queensland and other Advance Queensland activities, whose ventures were in a high-growth or scale-up phase. Dedicated 'deep-dive' workshops and one-to-one coaching for these business innovators and start up founders provided ongoing support and motivation.
The Innovate Queensland program transitioned swiftly to all-online delivery when the lockdowns were declared in 2020, continuing to offer several high-value learning opportunities each month.
"My recommendation to any soon-to-be-founders or current founders, is participate and learn as much as possible from the Innovate Queensland experience."
– Chris Smeed, Co-founder and CEO, Cubiko
The Outcomes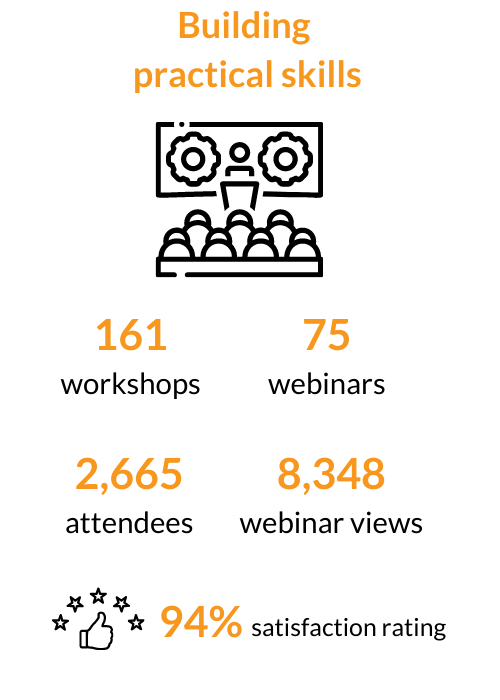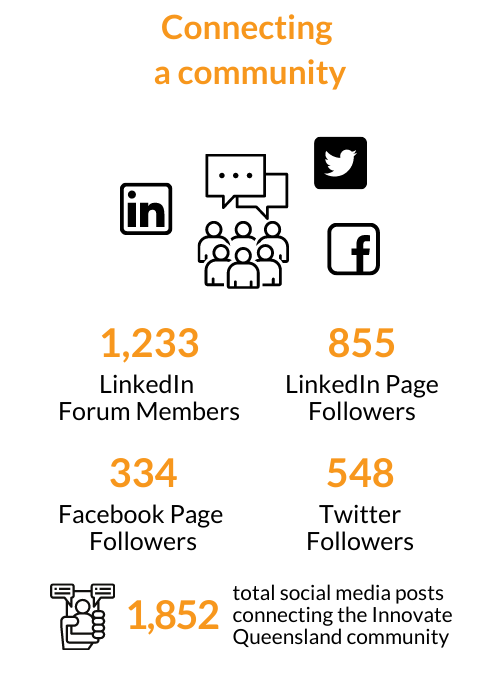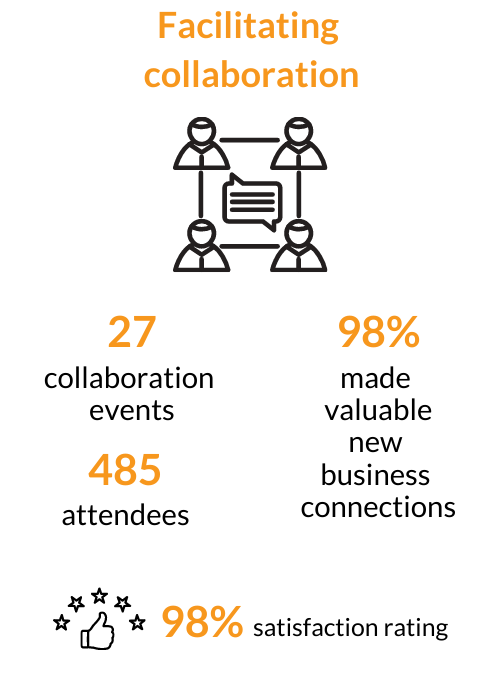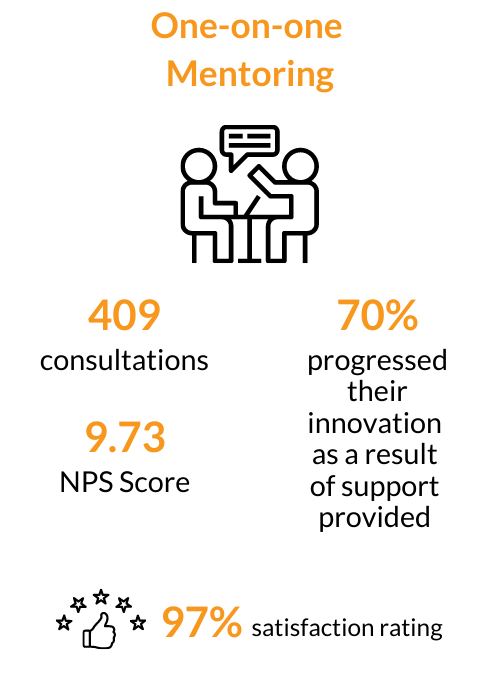 As this infographic shows, the outcomes align with Advance Queensland's objectives.
According to the national Startup Muster, Queensland's innovation ranking shifted from fifth to second position during the time that Innovate Queensland has been available.
To measure the program's success, Impact Innovation maintained rigorous feedback and evaluation mechanisms for all activities. In follow up surveys, more than 80 percent of respondents reported already progressing the market readiness of their ideas, and 60 percent established new collaborations.
"The two achievements we're most proud of are launching a free product for medical practices to adapt to COVID-19 and to grow to a team of 12 Queenslanders in Brisbane and Cairns," said Cubiko's Chris Smeed.
Sandra Ebbott has scaled Mizzy the Kangaroo across Australia and expanded globally, won more awards, and released four new products.
These are just two examples of the outcomes that Innovate Queensland has helped to achieve.
The program has been accessible to business innovators across the broadest spectrum of existing and emerging industry sectors. It has also supported business growth in such groups as Indigenous arts, refugee and migrant resettlement, community services (including those with disability and homelessness priorities), and regional development.
Read more stories about Innovation Queensland's impact here: https://www.innovateqld.com/innovate-queensland-stories/

---
Talk to us about how Impact Innovation can design interactive, outcomes-focused training for your organisation. Book your complimentary consultation with our training design experts here.
Back