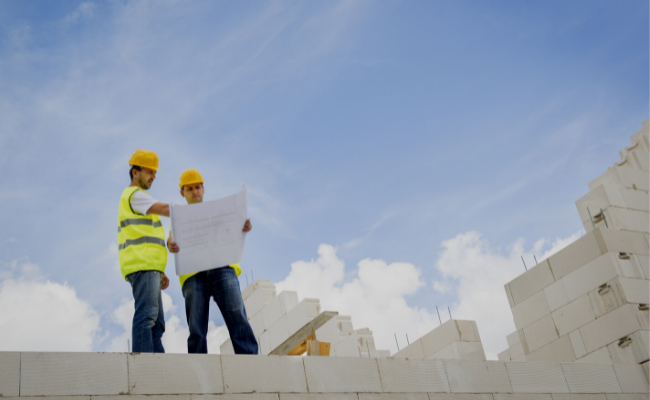 C2CPro Joins Builders and Customers Under Patented Concept-to-Completion Software
Posted 3 years ago
Impact Innovation's commercialisation consultancy helped C2C Digital articulate new revenue and customer engagement strategies for taking its "concept to completion" construction project business model and software to a wider market, providing guidance at three key stages:
Proving market viability

Obtaining $2M in seed funding

Matching C2CPRO with a global strategic partner to explore national expansion possibilities
The Challenge
The Australian building industry, of which 70% are SME family-based businesses, has been left in the dark when it comes to the uptake of digital technology.
It also has one of the highest business failure rates and pressure on families, compared to other industries.
While some may be quick to blame the builder, it's not the builder causing the problem. It's the current business model they work with, which impacts customers considerably.
Built from the experience of a family-based business in the industry since 1974, C2C Digital founder Peter Woods realised around 10 years ago that the builder and customer both laid awake at night worried about how to have a project delivered successfully from its concept to its completion.
"After too many years of seeing too many renovators and new homeowners blowing their budgets, having builders go broke and building projects stretching on for months, we wanted to improve how the industry can operate and its reputation, and as a result, remove the hit and miss outcomes for customers," Peter explained.
The challenges are the same for both parties:

Both don't have the service of a clear production pathway from concept to completion.
Both don't have savings because the builder needs to provide second-tier assets and cash, duplicating what the customer has already in place, due to the industry's model of the builder paying trades and suppliers before being paid by the customer.
Both don't have security of payment – the builder sweats on the customer's payments so they can pay others in the contract, and customers don't know if those payments stay on their project.
C2CPRO is disrupting this stressed, disjointed, high-risk current building business model.
By creating a true project concept to completion business model and software platform, C2C Digital has enabled both builder and customer, along with designers, trades and suppliers, to collaborate seamlessly in the successful delivery of a building project.
Now the three key objectives of service, savings and security (plus a whole lot more) can be delivered.

Builders and customers receive service from a digital platform that enables collaboration with full transparency at each step of the project.
Builders gain savings and improved net profits as the asset and cash needed to support their businesses is reduced by 75%. At the same time, removing middle-man margins and the builder's second tier funding generates savings for the customer.
A joint security account means all services are delivered and all funds are dispersed transparently by the builder, trades and suppliers, so the customer knows exactly who to, how much and when payments are to be made.
It's a digital solution to the problems that both builders and customers face with the traditional delivery of construction services.
But selling such a solution to an industry built on outdated business models and linear supply chains over centuries (if not millennia) was not going to be easy. The company had engaged with early customers; however, its overall strategy was constraining growth and capital raising.
Determined to be first-to-market, Peter brought Impact Innovation in to help design a blueprint for getting there faster.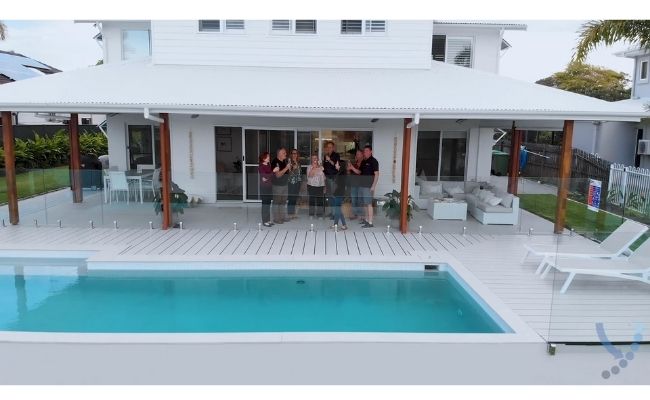 The Solution
In 2019 Impact Innovation helped C2C Digital articulate new strategies for revenue and customer engagement.
These stepping stones to getting the product to the wider market involved identifying the company's true customer, revising the business model accordingly, and connecting with a strategic partner to scale the enterprise.
In this case, C2C Digital's customer shifted from being the home owner to the builder. Subsequently, the value proposition changed, and in turn, the marketing strategy was reviewed.
Impact Innovation also prepared a capital raising strategy that included a company valuation, patenting support, identifying an investor, guiding investor presentations, and negotiating investment documents. This strategy aligned with the company's vision and objectives, and enabled C2C Digital to advance its plans with reduced risk.
As the relationship with C2C Digital developed, Impact Innovation introduced Peter and his team to a potential collaborator: Findex, one of Australasia's leading integrated financial advisory groups with an existing presence in the regions C2C Digital wanted to reach.
Both companies recognised that businesses beyond capital cities were just as hungry for innovative solutions to industry challenges. They shared a passion for helping family businesses in particular to succeed.
"Brian made the effort to really look at our challenges and provided bespoke advice," said Peter.
"Working closely with us, he helped us get the clarity we needed for the journey of our brand new idea and that powered our strategic decisions.
"It was like having a third eye during negotiations."


"Most importantly, changing our business model helped us to identify the outcomes that would bring real financial relief to family businesses in the building industry."
– Peter Woods, Founder and CEO, C2C Digital
The Outcomes
Peter said the three most significant gains from following Impact Innovation's commercialisation advice were:

building a business model that was attractive to an investor and that positioned the company strategically for market expansion
raising the capital for that expansion
developing a strategic, win-win partnership to achieve scalable outcomes
C2C Digital secured a multi-million dollar investment to enhance the software's features and support scaling the business across Australia.

In 10 months, the company had increased its customer base from 6 to 25 builders. Interest in the C2CPRO software has continued to accelerate, with 70 users keen to onboard in the first three months of 2021, and 250 builder leads added from the joint C2C-Findex presence at the 2021 Queensland Master Builders Road Show.


The strategic partnership also generated new opportunities for Findex to attract clients in the construction industry and learn how they can help builders reduce business risk using the software. C2C Digital's concept to completion model drives better financial outcomes when the builder's accountant is involved, and business advisory firms in the Findex group can now offer a service that their competitors do not.


C2C Digital plans to focus on market penetration with regular roadshows to educate regional builders and Findex firms. They're targeting 100 regions throughout Australia, just for starters.


"Just like we're asking builders to think differently about how a project can be managed, Brian helped us see that you can't dictate to the market, you have to listen to what it wants and needs," said Peter.


"We got the guidance to build a viable business model that would attract an investor so we could upgrade the software. We learnt how to avoid getting trapped down a rabbit hole or selling the farm too soon. And we found that having a strategic rather than a silent partner generates more mutual benefits.


"Most importantly, changing our business model helped us to identify the outcomes that would bring real financial relief to family businesses in the building industry."


Find out how C2C Digital is renovating the building industry: www.c2cpro.com.au
---
Need expert help with taking your innovative idea to market? Take the first step by finding out more about our Commercialisation support.
Back