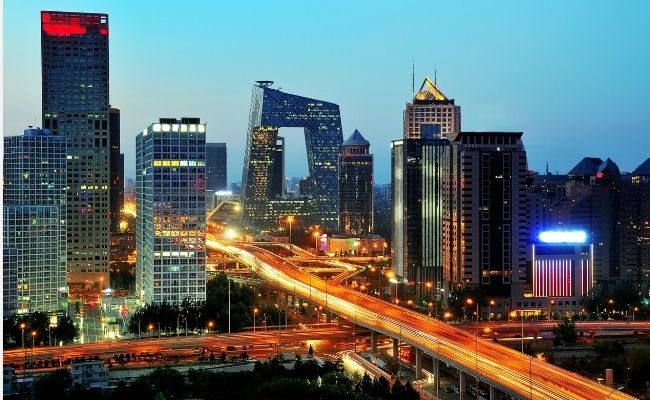 Professionalising Innovation Management
Posted 3 years ago
Three key takeaways from the International Forum on Innovation Management and Intellectual Property held on the 19th of May 2021 in Beijing, China.
Impact Innovation recently took part in the International Forum on Innovation Management and Intellectual Property held on the 19th of May 2021 in Beijing, China. The Forum explored the field of innovation management in the content of today's business world and discussed how the ISO Innovation Management standards could be applied to guide and strengthen the practice of innovation across the Asia Pacific.
We are pleased to share our three key takeaways from the Forum.
Innovation Management is gaining widespread recognition as a professional field of expertise.
The key insight from leaders presenting at the Forum was that just like project and quality management, innovation management has also become an emerging global expert field of practice within organisations, required to help them achieve their business goals. Innovation can no longer be regarded as 'nice to have' – rather it has become a key indicator of success and a precursor required for any significant business growth.
This sentiment is clearly demonstrated in a recent report from McKinsey, which found that 80% of executives think their current business models are at risk of disruption in the near future. In addition, 84% of executives say that innovation is important to their growth strategy.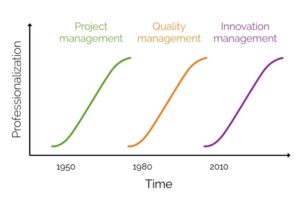 Qualified and experienced Innovation Managers are highly sought after.
The demand for innovation managers has significantly increased, with highly skilled innovation managers now being seen as an essential resource for successful organisations. They are regarded as a necessary defence in a time of rapidly changing economic landscapes and trends that lead to increased uncertainty and risk.
Innovation Managers most highly sought after are those who have a comprehensive working knowledge of innovation theory and practice, well-developed persuasion and negotiation skills, and an understanding of what constitutes effective innovation systems. Those who understand how to use the ISO Innovation Management standards as a benchmark and guide also stand out from the crowd.
A previously unregulated profession is becoming more credible.
Gone are the days when anyone could claim to be an Innovation professional. Corporate organisations now expect to see impact and outcomes from their innovation programs, and innovation managers need to be able to clearly articulate a return on innovation investment. The scope of what an innovation manager is required to do in their role has become much more strategic and requires a deeper understanding of both innovation theory and practice.
Professional innovation managers now draw upon a body of knowledge, standards and methodologies that combine managerial and technical capabilities to:
Align organisational strategy with innovation program objectives
Establish and maintain innovation systems
Identify relevant resources required to progress projects, and manage those projects through to completion
Source and implement the most appropriate tools, frameworks, software and techniques to support company-wide innovation
Create and maintain a culture that supports innovation
Provide processes that measure and align KPIs that drive value
As with any profession, results are what matter. Fortunately, getting those results is becoming more reliable for innovation professionals with access to established frameworks and tried and tested methodologies. The ISO Innovation Management Standards have gone a long way towards providing cohesion and a simplified, consistent approach to driving innovation strategy and business improvement. And sharing insights from the practice of innovation across different industries, organisations and countries will build a community of practice that enriches us all.
---
Contact us if you would like to know more about how we can help you embed effective innovation frameworks and systems that drive results within your organisation. We also offer comprehensive innovation training programs that increase innovative capacity for innovation leaders, champions and teams.
If you would like to find out more about the ISO Innovation Management Standards, see here.
Back