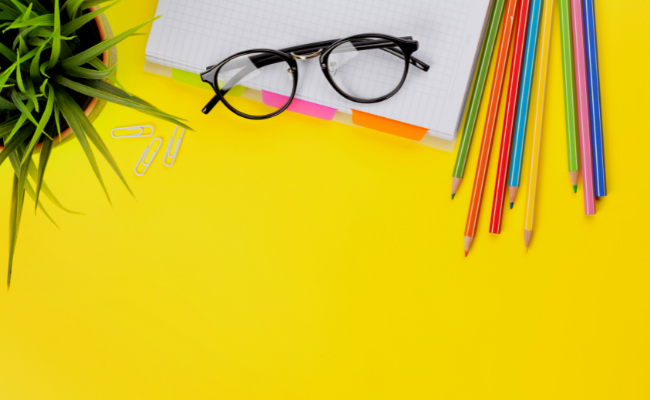 Impact Innovation Group Newsletter August 2021
Posted 2 years ago
August 2021 Newsletter. 
Innovation news, research, opportunities, and insights from Impact Innovation Group.
Subscribe here to receive future monthly newsletters to your inbox.
---
Informed
Plastic that degrades from sunlight could make electronics more sustainable. Researchers have developed a new plastic that is biodegradable in the simplest way possible, using only sunlight and air.

Read More

US grocery chain Natural Grocers has come up with an innovative solution to sourcing fresh vegetables locally (reducing emissions from transport and creating a more resilient food network). They have dedicated part of their parking lot to a GardenBox – a shipping container that houses a vertical planting system filled with fresh produce. Read More

In addition to growing food, shipping containers are being used in increasingly inventive ways, from portable mini-factories and offices to luxury hotels. And it makes sense – the containers are easy to ship and are a convenient size for a number of uses. Read More

Australian company Agerris is revolutionising farming with their Digital Farmhand technology, integrating robotics into best farming practices to deliver truly smart farms. The Digital Farmhand precisely and mechanically removes weeds as it travels along vegetable beds, increasing productivty, reducing chemical requirements and labour costs, and helping build a more sustainable agriculture industry. Read More

Tokyo-based researchers have developed a new method to reduce food waste by recycling discarded fruit and vegetable scraps into robust construction materials. Read More

The farming of fast-growing, highly efficient aquaculture species that are able to resist impacts of costly diseases will soon become a reality, with James Cook University and partners awarded $4.9 million from the Australian Research Council through their Industrial Transformation Research Program. Read More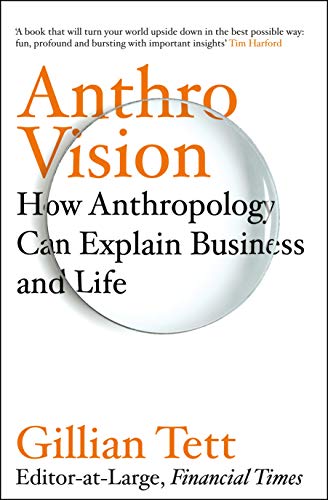 Anthro-Vision
By Gillian Tett
Gillian Tett – bestselling author, Financial Times journalist, and anthropology PhD – reveals how anthropology can make sense of people's behaviour, in business and beyond. She outlines how anthropology helps explain consumer habits – revealing the 'webs of meaning' that underpin how we shop, and unpicking the subtle cultural shifts driving the rise of green investment. Her book suggests we can all use anthropology to make better decisions and navigate risk.
---
Inspired
Client Success Story of the Month – SA Water
It is great to see the innovation program at SA Water is generating practical, value-add outcomes for their clients. SA Water is using an innovative approach to prevent tree roots impacting sewers, in an effort to minimise customer sewer overflows and protect the natural environment. A thin layer of high-density plastic liner made from 100 percent reused material has been installed below ground between problematic trees and the sewer connection.
SA Water Innovation Specialist, Alex Czura, said the liners aim to restrict roots moving towards the pipes, without impacting the tree's health. "This project represents our proactive approach to protecting pipes and customer connections, rather than reactively managing an incident after it's occurred." Read More
---
Influential
Kristin Daniels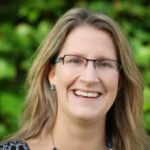 Founder and CEO, CatapultED
Kristin works with schools across America helping them create, maintain and scale innovation programs. Kristin shared how her company was inspired by the many barriers and roadblocks educators face when they try to introduce more innovation into their work. She also told us about the time she learned the importance of testing early and often before launching a new product, why breakfast is her favourite meal of the day, and how ruffling feathers is sometimes the only way to get things done.  Read More
---
Involved

InnovationAus 2021 Awards for Excellence (Online, applications close 2 August). This awards program celebrates not just Australia's research excellence, but also excellence in the translation of that research into commercial or social impact outcomes.



Premier of Queensland's Export Awards

(Online, applications close 6 August). Queensland business currently selling goods or services overseas can elevate their profile, people, and export opportunities with the Premier of Queensland's Export Awards 2021.

World Vision WASH Challenge (Online, closes 14 September). World Vision, supported by SeaFreight Labs, is exploring opportunities to close the financing gap by leveraging its planned investments into water, sanitation, and hygiene (WASH) services to attract additional funding for the most remote and vulnerable communities. Awards of $20,000, $10,000, and $5,000 for 1st, 2nd, and 3rd place. This Theoretical Challenge requires only a written proposal.

GovHack (Online/NSW, 20-22 August). This hackathon gives participants the opportunity to use open government data to come up with ideas for problems worth solving.
---
Intrigued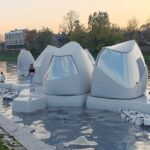 Forget waterfront offices, what about an office literally on the water? This floating office pod is a low-impact concept offering the best of views with maximum privacy for focus. The pods are designed to be active day or night and can be rented by the hour. Since the pods are floating on the river, utility requirements are reduced to almost zero and there is no soil degradation. The pods can be 3D-printed within a few days using waterproof, recycled and recyclable materials to further reduce their environmental impact.
Read More.
---
Subscribe here to receive future monthly newsletters to your inbox.
Back