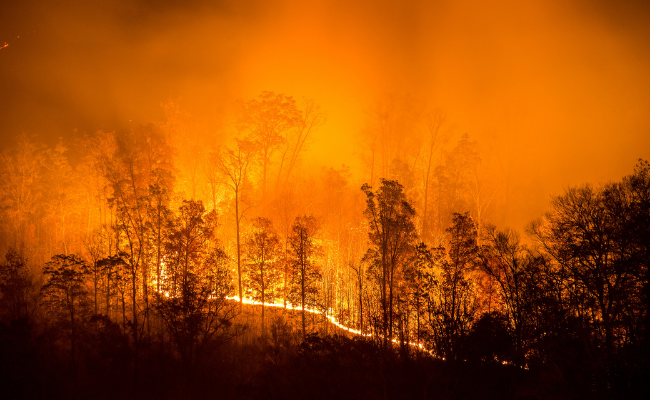 Sparking smarter ideas for managing bushfire risk
Posted 2 years ago
The Queensland Department of Environment and Science engaged Impact Innovation to work with Queensland Parks and Wildlife Service and Partnerships to facilitate creative problem solving for its innovative Bushfire Risk Management Framework.
2 workshops

4 divisional streams

15 representative voices
The Challenge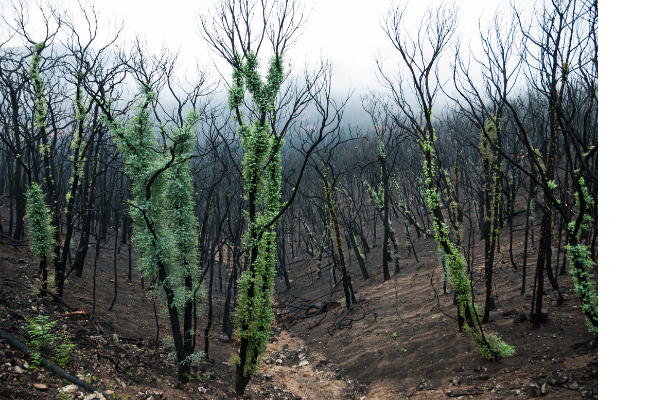 With responsibility for some 13 million hectares of parks and forests and their diverse natural, cultural, social and economic values, the Queensland Parks and Wildlife Service and Partnerships (QPWS&P) is a major land manager working in partnership with other government agencies, First Nations people, and private landowners.
QPWS&P is the lead agency for fire management in Queensland's parks and forests where there is no risk to life and property. Managing fire risk is a key and complex part of this role.
Fire contributes to biodiversity, and balancing the needs of fire-dependent ecosystems and species while reducing potential threats and negative impacts to lives and infrastructure from bushfires is an ongoing challenge.
To build resilience against the adverse impacts of large-scale, severe bushfires that are becoming more common as a result of climate change, QPWS&P continually reviews its proactive fire management and risk mitigation program.
Bringing stakeholders together to gain their perspectives is central to this program's success. Listening to different voices, aligning their experiences and needs with scientific evidence, and building a state-wide framework for local decision-making requires objective facilitation.
With the COVID-19 lockdown, QPWS&P also needed an experienced workshop leader with confidence using virtual delivery platforms
The Solution
"Workshopping ideas online with participants contributing from across Queensland requires a different approach to when everyone is in the same room at the same time."
Impact Innovation's expertise in collaborative problem-solving helped QPWS&P optimise the internal consultation process. This included connecting people from a broad range of branches and work units than those usually involved in fire management discussions.
We ran two online workshop sessions which provided the structure for ensuring every voice was heard with respect and consideration.
"Workshopping ideas online with participants contributing from across Queensland requires a different approach to when everyone is in the same room at the same time," said Impact Innovation's Innovation and Commercialisation Strategist, Kellie Dyer, who co-designed and facilitated the sessions.
"Conducting workshops online with internal stakeholders first helped them achieve their objectives and validated the process for future collaborative problem-solving."
The workshops were recorded so that stakeholders who could not attend the session were still able to hear what their counterparts in other agencies had to say.
The Outcomes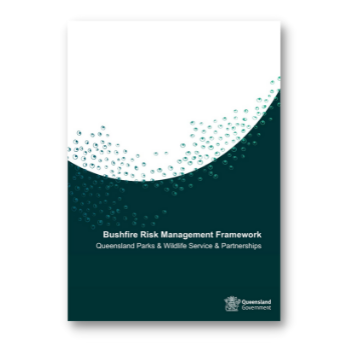 The Enhanced Fire Management Project team, which coordinated and hosted the workshops, reported that the online sessions captured and crystallised the opinions of participants in a streamlined way.
The process enabled an agreed statement of intent to be generated, one that would inform the next phase of the Framework's development.
The workshops also revealed important knowledge gaps to be addressed and opportunities for more 'cross-pollination' of ideas to improve state-wide capability and capacity in fire management.
The Burning Question is a mini documentary on bushfire mitigation in Queensland that you can view here.
Bushfire Planning | Queensland Fire and Emergency Services
---
Find out how your challenges could be met with Impact Innovation's facilitation and program design expertise.
Back