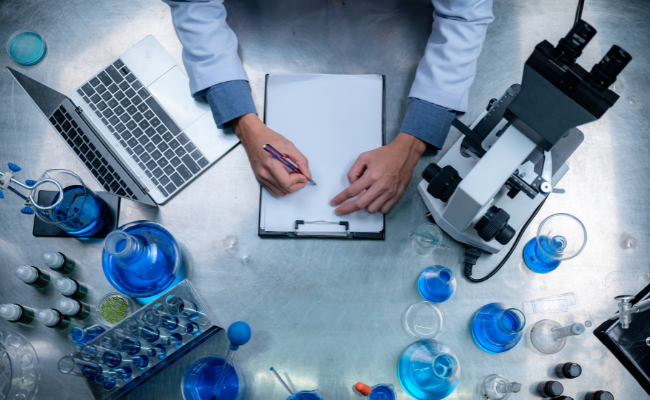 Posted 2 years ago
Impact Innovation works with Cooperative Research Centres (CRCs) to enhance how research is designed, monitored, and commercialised, improving outcomes for researchers, industry and the community.
Cooperative Research Centres (CRCs) and Cooperative Research Centres Projects (CRC-Ps) are collaborations jointly funded by the Federal Government, industry participants and research organisations to help Australian industries solve critical issues and develop important new technologies, products and services.
CRCs provide a useful structure that enables industry to collaborate with the research sector to solve specific challenges. All partners contribute to financing the project, with additional financial support provided in the form of funding from the Australian Government. CRC Grants support medium to long-term industry-led collaborative research, for up to 10 years, while CRC Project (CRC-P) grants support short term, industry-led collaborative research, for up to 3 years.
Impact Innovation works with CRCs (and groups bidding for CRCs) to design effective research projects that are aligned with both research and industry needs; streamline the commercialisation process; and improve engagement between all parties involved. Our work includes, but is not limited to:
Support engaging and communicating with industry partners
Collaborative research project design and monitoring
Assessment and reporting of research outcomes
Project/portfolio management
Personalised training and mentoring sessions to improve commercialisation capability
Expert guidance on commercialisation strategy
In addition to our technical expertise, proprietary tools developed by Impact Innovation streamline the commercialisation process, provide a clear roadmap of tasks and responsibilities for both research and industry partners, and provide useful measurement and assessment frameworks that ensure the project stays on track to deliver the intended outcomes.
Our Commercialisation Navigator™ tool facilitates quarterly R&D project 'sprints' and provides joint Gantt charts that allocate specific activities to be undertaken by research teams and industry partners to progress commercialisation.
Our Commercialisation Readiness Assessment (CRA) tool provides point-in-time monitoring of technologies and broader R&D portfolios. This tool helps managers map the progressive increase in technology and business model information over time, providing a useful way to report back to industry partners and Government on the progress of the project.
We also provide Brightidea innovation project management software, which gives industry partners greater oversight on project progression, and gives researchers an easy way to communicate with project stakeholders, increasing frequency and effectiveness of communication and improving collaboration between parties.
These tools, along with our commercialisation advisory services, have helped improve the commercialisation outcomes for research-industry collaborations across Australia and Asia Pacific, including for CSIRO, the Council of Rural Research and Development Corporations, Ausindustry, GrowAsia, SA Water, Unity Water, SA Health, and Coca Cola.
We have found the key to navigating the issues that can arise with industry-research collaborations is to improve the flow of communication and ensure a clear commercialisation plan is in place to guide activities and map progress towards the intended outcomes.
We are proud to be able to support our Australian CRCs to realise their goals and improve the competitiveness, productivity, and sustainability of Australian industries.
---
Contact us to discuss how we can help you generate results from your CRC or industry-research collaboration.
Back