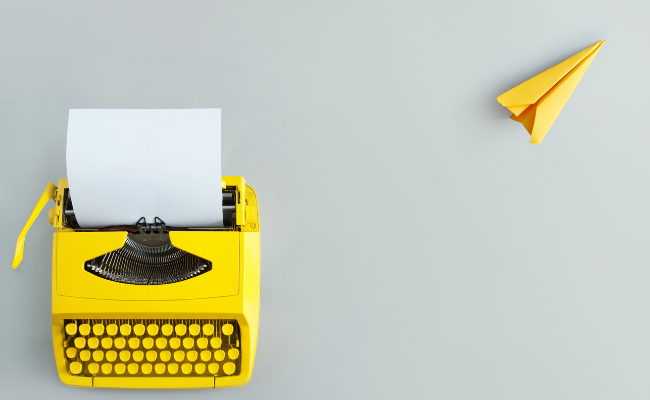 Impact Innovation Group Newsletter September 2021
Posted 2 years ago
September 2021 Newsletter. 
Innovation news, research, opportunities, and insights from Impact Innovation Group.
Subscribe here to receive future monthly newsletters to your inbox.
---
Informed
Researchers have used brain cancer patients' own cells in a form of 3D printing material to make a model of their tumor, to test the efficacy of potential treatments before using them for real inside the body.

Read More

A Project Management Institute report revealed that ineffective communication is the main reason for project failure one-third of the time. If you're leading a team that's taking a new idea to market, here are five common commercialisation terms you should know to get everyone on the same page. Read More

The Tasmanian Government is helping to establish a 'Honey Library'. They are also delivering support for Tasmania's honey bee industry with the launch of a pollination small grants program, with $90,000 in funding available to support innovative projects that will increase the availability and viability of pollination services in Tasmania. Read More

Sick of charging your Apple Watch or Fitbit? Scientists from the Nanyang Technological University (NTU) have developed a sweat-powered battery for use in wearable devices like watches and health sensors. The prototype battery, which measures 2cm by 2cm, only requires 2ml of sweat to discharge 20 hours worth of electricity, and does not require charging. Read More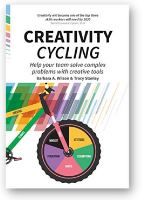 Creativity Cycling
By Barbara Wilson and Tracy Stanley
Leaders who need their teams to respond to complex challenges with creativity and innovation must create a workplace where creativity can thrive. But creating this culture requires more than pizza Fridays and a truckload of post-it notes.
'Creativity Cycling' provides an overview of the conditions required for creativity and presents a tried and tested process for solving complex problems and envisioning the future. We spoke to Tracy and Barbara about how creativity can be embedded within a company culture to make organisations more competitive, profitable, and resilient. Read More
---
Inspired
James Cook University is establishing a multi-million dollar Drought Resilience Adoption and Innovation Hub at its Cairns campus, to help fight the effects and impacts of future droughts. The Tropical North Queensland hub will be among eight to receive $8-million in funding from the Federal Government's Future Drought Fund.
"We will work with local farmers, supply chain businesses, and First Nations custodians of the land to develop economic, social and environmental resilience against the impact of drought," said hub director, Dan Christie. "Our Hub will empower, support and enable TNQ communities to build drought resilience." Read More
---
Influential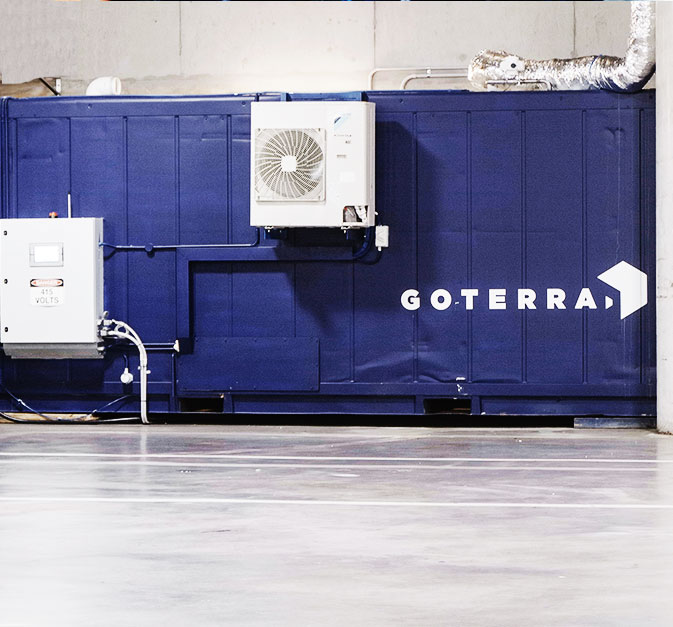 Robin Fieldhouse
Head of Corporate Development at Goterra Pty Ltd.
Goterra's modular, autonomous waste management units use insects to convert food waste into high-value, low-impact protein and fertiliser in 12 days, providing an innovative and sustainable option for commercial waste management. Robin told us how his industrial biotech background and personal drive to focus on purpose-driven innovation led him to Goterra, the reason he actually enjoys a longer commute, and why running away from your problems is sometimes a good idea. Read More
---
Involved
Queensland Government's Business Basics Grant (online, opens 8 September). The Queensland Government's Business Basics grants program provides a single up-front fixed payment of $5,000 (excluding GST) to regional businesses, with no co-contribution required.  You can use the grant to get a customised business growth plan, and three business coaching sessions from Impact Innovation, to help you successfully launch new products or services.
Fast Company Innovation Festival (Mostly online, 27-30 September). Under the theme, THE REBUILDERS, this year's #FCFestival will shine its lens on those innovative companies, leaders, strategies, and trends helping reimagine, reinvent and rebuild business, society, culture, and community—all with an eye on a truly better tomorrow.
Innovative solutions to electrify public transport (Online, closes 30 September). Enel X is looking for creative solutions that can augment the existing electric mobility offering for public transportation. The technology must be validated and ready for implementation, while satisfying local public administration requirements and regulations.
A2A Challenge: Distributed Water Quality Monitoring (Online, closes 23 September). The A2A Group is the largest Italian multi-utility, managing the integrated water supply. With the aim of improving the quality of the service provided to customers, A2A is looking for a compact multi-parameter sensor with limited urban/environmental impact that can be easily integrated into the water distribution network to monitor the quality of water.
ASTN GSIC Pre-Accelerator Program (Applications close 13 September) The Australian Sports Technologies Network (ASTN) in partnership with Global Sports Innovation Center (GSIC) powered by Microsoft will deliver 'The Business of Sport' Sports Tech Pre-Accelerator Program. The 10-week program is designed to support startups to validate their on or off-field sports-tech business idea.
---
Intrigued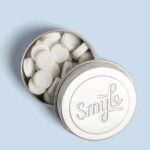 Every year 1.5 billion plastic toothpaste tubes end up in landfills and oceans around the world. To avoid this, startup Smyle has come up with an innovative approach – toothpaste without the tube, in tablet form.  Smyle toothpaste is made of all-natural ingredients and is available in both fluoride and fluoride-free versions. To use the tablets, users simply crush them between their teeth and then brush as normal with a wet toothbrush – preferably with one which is not made from plastic (Smyle also sells bamboo toothbrushes).

Read More

.
---
Subscribe here to receive future monthly newsletters to your inbox.
Back