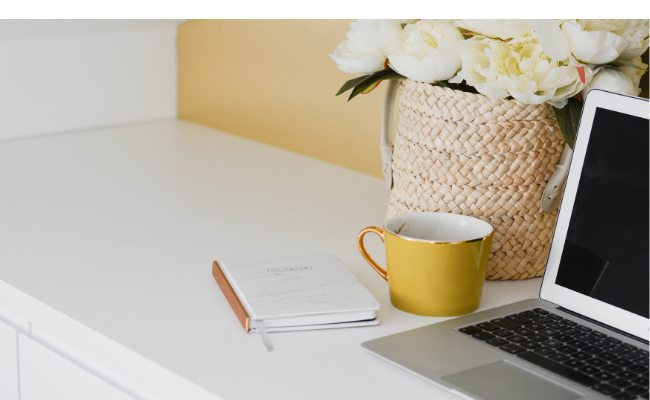 Impact Innovation Group Newsletter October 2021
Posted 2 years ago
October 2021 Newsletter. 
Innovation news, research, opportunities, and insights from Impact Innovation Group.
Subscribe here to receive future monthly newsletters to your inbox.
---
Informed
Imagine a team brainstorming session. At what point in the meeting do you think you'll come up with your best, most inventive idea? Most people assume that lightbulb moment will arrive right away, when you're feeling freshest. But according to new research, we've got it wrong.

Read More

You have probably seen articles discussing the latest multi-million dollar sale of a non-fungible token (NFT), but it can be difficult to understand exactly what it is that people are paying for. Is it art? Technology? Tulipmania-style media hype? Springwise explains. Read More

The Jobs To Be Done (JTBD) theory can provide a more successful path to new product innovation. By first seeking to understand what the customer is trying to do, and then delivering a more effective, efficient, and pleasant way to do that task, organisations can remove almost all of the barriers to purchase, dramatically improving the success rate for new products. Read More

As companies prepare for the recovery from the pandemic, many leaders hope innovation will set them up for the next phase of growth. This podcast (transcript included) from McKinsey explains how organizations can innovate their way into the post-pandemic era. Read More

Will applying the ISO Innovation Management Standards kill off creativity, and make your innovation program stale and dull? Quite the opposite. A consistent framework to manage new ideas creates a fertile and productive environment for creativity to thrive, while also providing a process to evolve and progress new ideas through to practical outcomes. Read More

Rolls-Royce's all-electric Spirit of Innovation plane has flown for the first time. Inside its sleek, streamlined hull is the most power-dense battery ever assembled for an aircraft: 6,000 cells that punch out 400 kW at 750 V through an electric powertrain, allowing it to reach speeds of up to 480km/h. Read More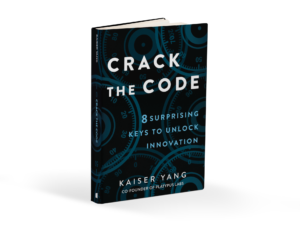 Crack the Code: 8 Surprising Keys to Unlock Innovation
By Kaiser Yang
Kaiser Yang explores the four key mindsets shared by the most successful creative problem-solvers in the world and provides eight proven tactics they use to solve complex problems and seize new opportunities. Crack the Code is a practical guide to help you overcome barriers to innovative thinking and unlock your capacity to creatively solve problems in new and refreshing ways. Read More
---
Inspired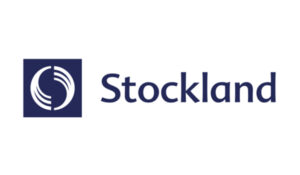 Client Success Story of the Month – Stockland Corporation
Minta is a Stockland development in the City of Casey, located near Melbourne in Victoria. Stockland Corporation is delivering the Minta Innovation Project, in collaboration with the local council, designed to create a community that is both technology-driven and environmentally sustainable, whilst being inclusive, safe, and connected for residents.

Encompassed by three main pillars, the Innovation Project champions Environment, Connectivity and Employment within its masterplanned community. Stockland endeavours to set a benchmark for ongoing research into future technologies and places Minta at the forefront of green, sustainable communities.  The project has already generated significant positive outcomes. One initiative to use an innovative sustainable asphalt mix will divert 1.5 million plastic bags, 46,000 toner cartridges and 192,000 glass bottles from landfill.  Read more.
Influential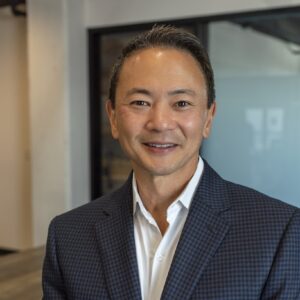 Kaiser Yang
Author and Co-Founder of Platypus Labs
This month we spoke to Kaiser Yang, author of Crack the Code: 8 Surprising Keys to Unlock Innovation. Kaiser provides compelling evidence as to why creativity is a critical professional skill, explains the five routines and behaviours that can help you build your creative capacity, and shares what he has found to be the most pervasive barrier to innovation in any organisation. Read More
---
Involved
EvokeAG (Perth, 23 Feb and Sydney, 16 March) is the premier agrifood tech event, attracting the entire ecosystem – leaders, farmers, innovators, researchers, universities, corporates, government and investors to one location to connect and collaborate.
Impact of AI on the Healthcare Sector (Brisbane, 6 October) This Healthcare forum will bring together clinicians, CIOs, Administrators, Data Scientists and patient advocates to look at the role AI has within health, why the adoption of AI is on the rise, how this benefits the healthcare industry, and why building and leveraging new collaboration models is driving innovation and growth.
Frontier 2021 (online, 14 October) Frontier is curated to connect the world's brightest, most innovative minds. This virtual conference featuring live entertainment, expert speakers, peer networking sessions, and interactive workshops starts at 8:00am ET and runs until 4:45pm ET. Registration is free, and you can come and go as you please based on your availability.
Net Zero Impact Emission Vehicle Challenge (Online, closes 18 October) In order to achieve the goal of reducing emission of pollutants to zero, this challenge is asking for novel ideas and innovative technology concepts that are capable of significantly reducing or eliminating the tailpipe emissions from gasoline, diesel, or advanced concept engine vehicles. $20,000 award for the successful submission.
Spark Festival (Online and in-person, 13-28 October) Spark Festival is a Not For Profit, grassroots festival whose mission is to drive prosperity for all Australians via the growth of thriving new economy businesses. Startups, investors, SMEs, big corporates and innovators at every stage are all invited to a series of workshops, seminars and events across two weeks in October.
Innovative solutions to electrify public transport (Online, closes 30 October). Enel X is looking for creative solutions that can augment the existing electric mobility offering for public transportation. The technology must be validated and ready for implementation, while satisfying local public administration requirements and regulations.
---
Intrigued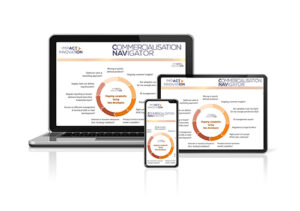 Product Profile



How does the Commercialisation Navigator

™ reduce cash burn and improve decision-making?
---
Subscribe here to receive future monthly newsletters to your inbox.
Back