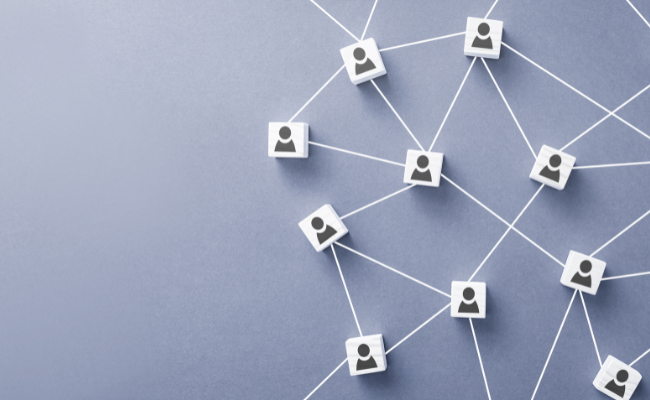 People to Power Innovation
Posted 12 months ago
When we consider a world best practice Innovation Management System, it is all about people.
Collectively, people build the strategy and processes, they lead the vision and set the ambition, they foster the culture necessary for innovation to happen, they identify the partnerships and alliances, they drive the operations, and support each other to generate value.
People sit across the whole web of interrelated and interconnecting elements of a system. Adopting a systems approach to innovation enhances an organisations ability to determine, provide and manage the people necessary for the effective implementation of its innovation management system.
The lone-wolf 
What we often see is the 'lone-wolf' approach. The 'lone-wolf' approach generally consists of appointing an innovation manager to a division or organisation and tasking them with all innovation activity. They often feel like they are out on their own, fending for themselves. Without their 'pack', lone wolves don't tend to advance as far as they could, they lose strength and risk getting stuck in survival mode.
The supergroup
The other scenario that sometimes plays out is the innovation 'supergroup'. The supergroup are the 'band' of innovation stars in their own right that are brought together to drive innovation within an organisation. They live and breath innovation. They are a powerful force. But they can easily become insular and exclusive, sending innovation into isolation.
An organisation adopting the Innovation Management System approach will have a vision for the roles and skills required of people across the whole organisation. They appreciate that for innovation to generate value, different skills are needed at different stages. In the discovery stages, it could be the role of an innovation champion or subject matter expert who has submitted an idea to drive the innovation process. Through the development stage, you might need to bring in the IT team, product team, business development, finance, commercialisation managers and IP attorneys. To get ideas through development to deployment, you might be relying on marketing, business development and manufacturing to take the leading role.
In an ideal world, every individual involved in the process will have a deep understanding of the definition and vision for innovation as well as a deep understanding of the value the organisation is seeking to generate through innovation. Most of all, they will understand their role in the process and will have access to the knowledge, tools and resources they need to play their part.
Building dedicated innovation teams and innovation skills in people to lead innovation projects can only get an organisation so far. Enabling the innovation team to develop and enhance innovation capabilities across the whole organisation in a systems approach is next-level. It is the difference between good and great. Innovation is a team sport that thrives on diversity of people to unleash knowledge, ambition, creativity and energy to navigate uncertainty and drive growth.
Reach out to us if you would like to learn more about shifting to a systems approach to innovation that is aligned with the ISO Innovation Management Standards.
Back