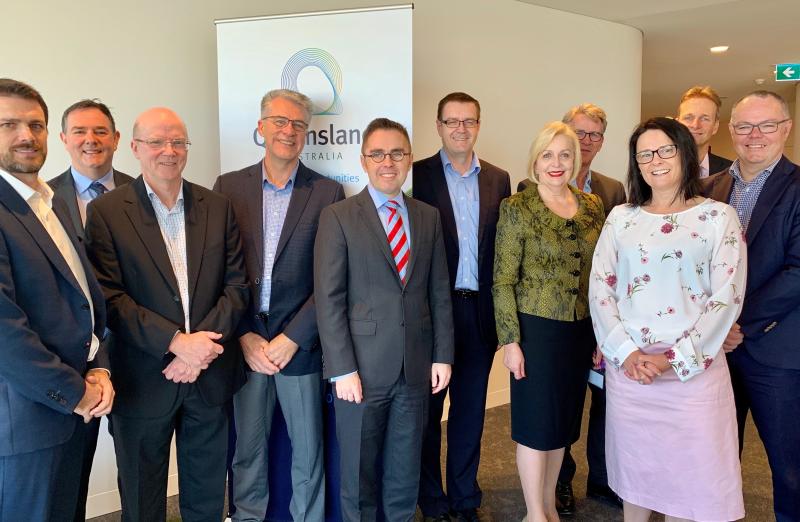 Queensland Export Awards 2019 Finalists Announced
Posted 4 years ago
Congratulations to the 44 innovative Queensland businesses that have been named finalists in this year's Premier of Queensland's Export Awards
Impact Innovation is proud to be associated with this program and our Managing Director, Brian Ruddle, has enjoyed judging the awards for a third time (pictured here with this year's panel).
As well as recognising their contributions to Queensland's enviable economy, the Awards put these hardworking businesses under the spotlight so everyone can read their stories and discover what goes in to making an everyday enterprise an outstanding exporter.
We've provided the links below so you can learn more about their success strategies.
#QldEA2019, @aussieexport, @exportawards, www.exportawards.qld.gov.au.
Agribusiness, Food and Beverages Award
Creative Industries Award
Cairns Aquarium & Reef Research Centre
E-Commerce Award
Emerging Exporter Award
Craig International Ballistics
International Education and Training Award
St Aidan's Anglican Girls' School
International Health Award
Manufacturing and Advanced Materials Award
Minerals, Energy and Related Services Award
Professional Services Award
Oceanic Network
Regional Exporter Award
Advanced Aquarium Technologies
Small Business Award
Sustainability Award
Technology and Innovation Award
Dermot McManus Award for Innovation
Tom Burns Award for Women in International Business
Richard Joel Award for the Defence Industry
Craig International Ballistics
Highgate Engin & Holmwood Highgate Aus
See also: Celebrating Export Excellence
Back