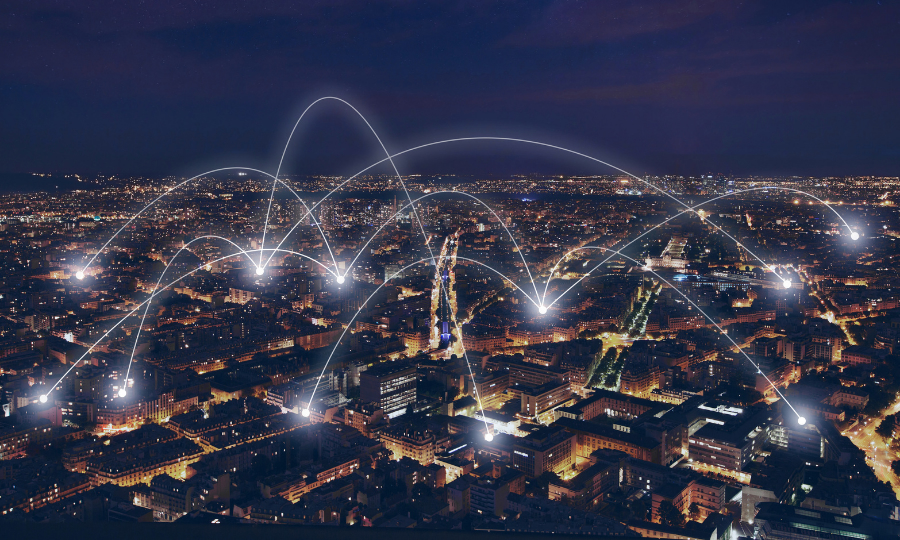 How will the new International Innovation Standards affect you?
Posted 3 years ago
Key takeaways from an Impact Innovation event with Dr Mark Bowden, Stakeholder Engagement Manager at Standards Australia. Dr Bowden discusses how the standards can drive best practice of implementation, maintenance, and continual improvement of innovation management systems in established enterprises.
With clear benchmarks for what companies can achieve with their innovation programs, explaining the return on investment to boards and senior executive teams has become not only easier but more critical for innovation managers, R&D leaders and commercialisation strategists.
As chair of the Innovation Management Standards committee (MB-279) for Standards Australia, Impact Innovation's Managing Director, Brian Ruddle and other committee members have been, has been working with the International Organisation for Standardisation (ISO) and innovation leaders across 43 other countries to develop a new series of International Standards on innovation management.
The new ISO releases will help innovation practitioners meet common KPIs, such as applying best practices, tracking impact, collaborating with external stakeholders, and identifying expansion opportunities that solve significant problems.
Essentially, the standards aim to improve communication around and support for innovation within organisations and with their external stakeholders.
We invited Dr Mark Bowden, Stakeholder Engagement Manager at Standards Australia, to join our August network meetup to discuss how these standards can drive best practice of implementation, maintenance, and continual improvement of innovation management systems in established enterprises.
Here are the key points from that discussion:
Consultative process
The new standards have developed from the insights of 44 participating ISO member countries and 20 observing member countries. The committee has considered how best to support innovation, regardless of an organisation's origin or size, taking into account the different ways that different companies in different sectors operate.
Standards Australia has applied its usual criteria to developing standards that don't just address economic impacts such as competition, growth and cost reduction. Other factors include public health and safety implications; social and community perspectives; and the flow on impacts to the environment. The cumulative effect of those ratings are expected to deliver a net positive benefit to Australia.
Guidelines, not compliance or step-by-step process
The standards are written as recommendations or guidelines for best practice. The intent behind these standards is to allow organisations to share best practices rather than meet compliance regulations. The focus is on helping organisations to set best practices that align with individual strategy and seek a return on investment.
The standards encourage a shift from ad hoc activities to managed innovation systems and to improving existing innovation systems. They help to frame the various components to focus on, and cover all types of innovation and approaches to it, such as internal open innovation, user-driven technology, design-led, etc.
Referring to the standards is expected to help justify the expenditure around innovation through a systemised approach that focuses on ROI.
At this stage (September 2020) – four standards published and five more in development
ISO 56000 – Innovation Management. This standard covers the fundamentals and vocabulary around innovation systems. It focuses on building knowledge within organisations, looking at IP and how to manage initiatives. It includes guidelines for performance and assessment. It's built on eight principles of innovation and explores the relationships between different stakeholders in innovation systems.
ISO 56002 – Innovation Systems. This standard describes setting up an innovation management system in the context of how it drives value within an organisation. It looks at what leaders need to do to ensure that innovation is aligned with strategy and the planning around setting up and evaluating an innovation system, e.g. the support required for innovation managers and teams, the resources, the competence, the awareness communication and other tools.
ISO 56003 – Tools and Methods for Innovation Partnerships. This standard describes the value of a partnerships framework, how to go about entering a partnership, partner selection alignment, interactions between partners, etc.
ISO 56004 – Innovation Management Assessment. This standard offers reasons for carrying out an assessment, how to prepare for it, how to conduct it, how to conclude the assessment, and how to improve it.
The other standards to be released later consider such factors as tools and methods for managing IP, strategic intelligence, ideas, and innovation operation measurements.
---
If you would like to be invited to future events such as these, you can join the Impact Innovation LAB community. If you are responsible for running innovation or commercialisation programs in your organisation, you can join the group here. You will also be able to access the recordings of previous events.
Click here to find out more about the ISO Innovation Management Standards.
Back