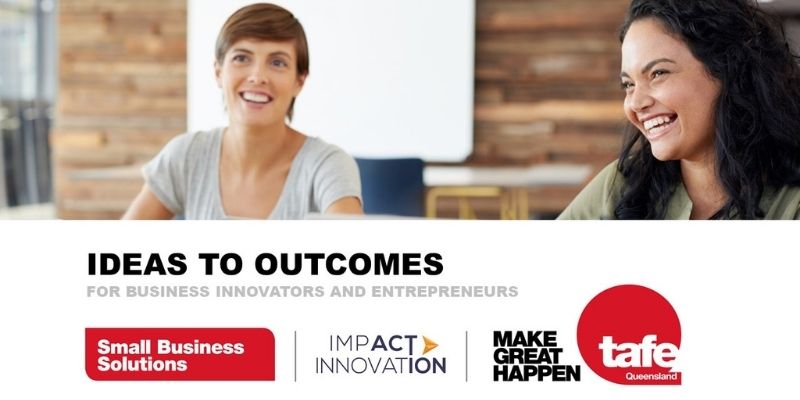 Congratulations to the Ideas to Outcomes class(es) of 2020
Posted 3 years ago
As the final 2020 cohort of Impact Innovation's Ideas to Outcomes students complete their assessment tasks, we thought it might be timely to share some interesting statistics about the people who have participated so far.
Ideas to Outcomes is an accelerated learning and mentoring program that combines interactive workshops with independent assessment work to guide innovators through the de-risking process for taking new technologies and business ideas to market. Graduates receive a Certificate IV in Small Business Management from TAFE Queensland.
Since July 2019, we have had:
37 enrolments
28 graduates
7 Indigenous innovators
18 regional businesses
Industries represented: aerospace, aged care, agriculture, beef, clothing, digital ecosystems, event planning and management, financial services, health and wellbeing, medical technology, motor trades, online training, parenting apps, power generation, resources recovery, social enterprise, textiles, tourism, venue hire, waste reduction.
Dates for in-person workshops and online options in 2021 will be released soon. Visit https://impactinnovation.com/group/ideas-to-outcomes/ to learn more.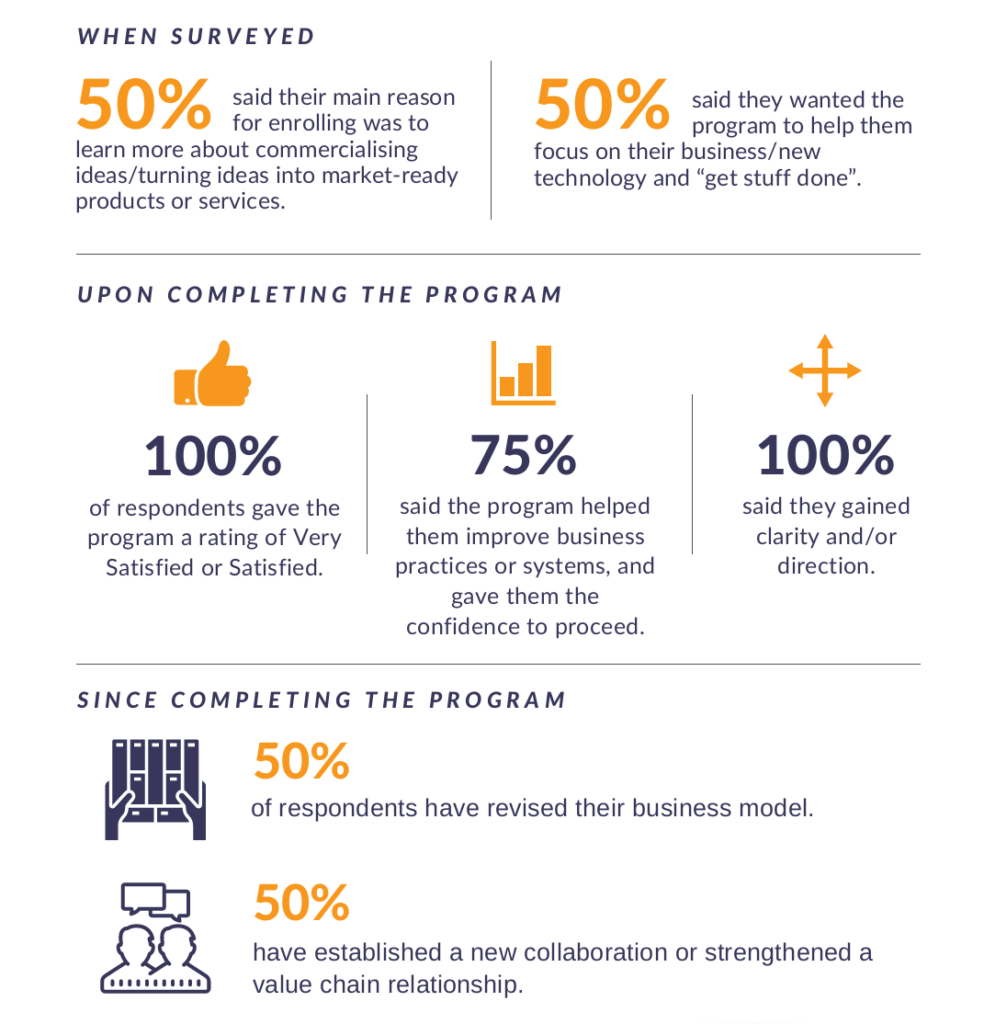 Back